The Worthy Goods is an online store designed to be your trustworthy guide in a noisy consumer world.
The team at TWG scours the internet for the best products to solve real problems. They test the products to see if they work as advertised, then recommend the best options to readers.
Keep reading to find out everything you need to know about The Worthy Goods and how the website works today in our review.
What is The Worthy Goods?
The Worthy Goods, or TWG for short, is an online curator offering online guides, reviews, blog posts, products, and more.
TWG was founded with the goal of offering independent, unbiased reviews for some of the internet's hottest products. The self-described "small but mighty" team at TWG scours the internet for the best products to solve real problems. Then, they test products, review them, and recommend them to followers.
The Worthy Goods wants to solve one of today's biggest problems online: people recommend anything to make money. Influencers tell you a detox gummy is the best gummy ever created, while reviewers share thousands of fake reviews with Amazon every day. It's difficult to sort through the noise to find out what really works.
Here's how TWG explains its mission:
"The Worthy Goods (or TWG for short) exists to be a trustworthy guide. We help you find answers in a noisy consumer world. Our small but mighty team scours the internet for the best products that solve real problems. We try those products to learn if they work, write up our experiences and negotiate special offers to share with you, our savvy reader."
In exchange for promoting certain products online, TWG earns a small commission. However, the company takes consumer trust seriously, and they exclusively recommend products that deliver fair value to website visitors.
Plus, TWG negotiates the best deals with product creators, which means readers can save money when buying through TWG's online store. TWG also offers a moneyback guarantee on products for additional peace of mind.
The Worthy Goods Articles
The Worthy Goods offers a range of articles covering health and wellness, self-care, skincare, nutrition, and more. The articles are available for free online.
Available TWG article categories include:
Beauty
Best Self
Easy Wellness
Nutrition
Skincare
Small Luxuries
In recent articles, TWG writers have reviewed beautiful, skin-safe, environmentally-friendly makeup, toxin-free toothpaste, how to buy shampoo with using plastic bottles, and how to find the best protein powder with no artificial ingredients or fillers.
Other covered topics include:
A healthy, eco-friendly way to avoid body odor with plant-based deodorant
Adult acne treatments that actually work
A skincare discovery to clear up blemishes and acne
A solution for hydrating dry, irritated eyes that's easier to use than eye drops
Why you may be accidentally hitting snooze on your biological clock
How shampoo and conditioner bars can change your life for the better
Whether looking for skincare tips, eco-friendly lifestyle changes, or general health and wellness information, The Worthy Goods publishes free information online regularly covering all types of goals and topics.
The Worthy Goods Reviews
The Worthy Goods also publishes health and wellness reviews online. The company's health and wellness reviews cover supplements, gum, dog food, energy drinks, skincare products, and more.
Whether you're looking for honest feedback on a trendy new acne supplement or searching for chill pills to balance your mood, you can find honest, unbiased, independent information about popular products online via The Worthy Goods' review section.
Some of the recent reviews include:
Why a vegan multivitamin can effectively supplement your diet
How to refresh your state of mind and get healthy with a unique gum called NeuroGum
How to choose the best type of dog food for your pet
An honest, unbiased, expert review of the world's best energy drinks
A no BS review on acne fighting skincare products that actually work
How Onnit's New Mood chill pill can genuinely break your bad moon and help you relax
You can discover honest reviews from TWG's team of experts. Each review is accompanied by an overall star rating along with individual category-based star rankings for things like:
Value
Customer experience
Perks
Quality
Brand reputation and transparency
In addition to the main reviewer, you might see thoughts from other TWG staff reviewers who tried the product, including their thoughts on the product. TWG also vets individual customer reviews to give you an idea of how a product might work. Plus, TWG does a deep dive into each brand to reveal contact information, manufacturing location, medical advisory board, and more
The Worthy Goods Lists
The Worthy Goods separates its lists into three categories, including:
Get Healthy
Go Natural
Radiate
Each list features a list of vetted products to help achieve various health and wellness goals. You can discover the specific products you need to detoxify your body, clear up acne, boost skin quality, and more, for example.
One recent list explains how a TWG staff writer detoxified her daily routine. After discovering her house was filled with toxic chemicals (in common beauty and household products), she cleaned up, replaced popular products, and bought natural solutions instead.
That list covered detoxification tips like:
How to banish adult acne for good with a natural, three-step solution
An anti-aging skincare routine with full transparency about its ingredients
How to take specific vitamins to banish eye drops for good
A zero waste toothpaste that works as well as the biggest brands
How to enjoy high-quality shampoo and conditioner without contributing to plastic waste
How to use refillable deodorant that actually works
By following the list, you can discover easy detoxification tips to implement in your life today. Whehter you want to reduce your exposure to plastic, eliminate plastic waste, or simply clean up your cabinet, you can discover the top detoxification tips available today.
The Worthy Goods Quiz
The Worthy Goods has an online quiz to identify the toxic things in your life, including common household products that may be exposing you to harmful chemicals.
The list covers things like:
Things in your life that are making you sick and tired every day
How the things you eat, the products you use, and the world you live in are filled with sneaky chemicals
Why you may be surrounded by ingredients that aren't good for you without even knowing it
During the quiz and easy TWG quiz, you can discover practical strategies for detoxifying your life. The quiz also provides instant recommendations on science-backed detoxification strategies.
Some of the questions asked by TWG's quiz include:
Overall, how are you feeling?
If labels were honest, what would you try to avoid more than anything else? Would you avoid pleasant poison scent, unnatural ingredients, toxic tastiness, or formaldehyde foundation?
What are you most concerned about, health-wise? Are you concerned about chemicals in your cleaning products, artificial ingredients in makeup and skincare products, or unknown compounds in your food?
How careful are you when purchasing new products? Do you usually grab whatever is on sale? Or do you like to research things before you buy? Or do you listen to the influencers you follow and choose their recommended brands?
What's your favorite type of non-toxic product?
Which celebrity would get your endorsement? Do you like recommendations from Jessica Alba and The Honest Co, for example? Or do you prefer Jamie Oliver, Gwyneth Paltrow, Anne Hathaway, and other well-known celebrity influencers.
What do you consider to be a worthy purchase? Are you willing to spend more for natural, cruelty-free, non-GMO, sustainable, non-toxic products?
After answering all of the quiz questions, you enter your name and email to see your results. Then, The Worthy Goods may provide customizable recommendations based on the answers you provided.
The Worthy Goods Online Store & Deals
Across the quizzes, lists, articles, and more, The Worthy Goods recommends a small number of handpicked products. These products are individually vetted for quality, science, and lack of toxicity.
Some of the available products at TWG's online store include: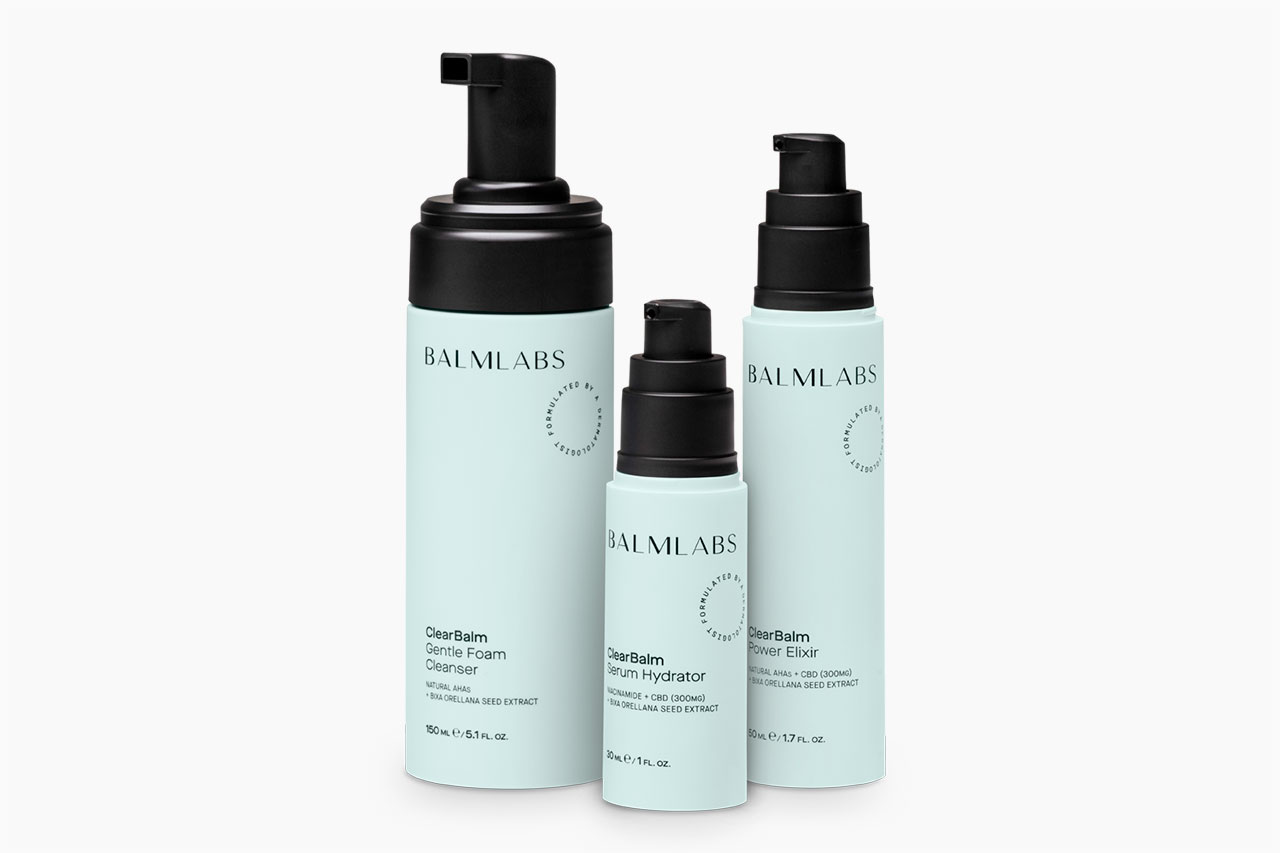 BalmLabs ClearBalm ($144.95): BalmLabs offers a lineup of three popular, top-rated skincare products called ClearBalm. The products include an elixir, a gentle foam cleanser, and a hydrator. It's a 3-step acne system designed to fix your worst breakouts while leaving your skin soft and smooth. By applying the products daily, you can avoid harmful chemicals, artificial dyes, synthetic fragrances, and other substances in toxic skincare products. According to BalmLabs and The Worthy Goods, it's the #1 adult acne solution. TWG awarded it a 4.9 star rating for effectiveness.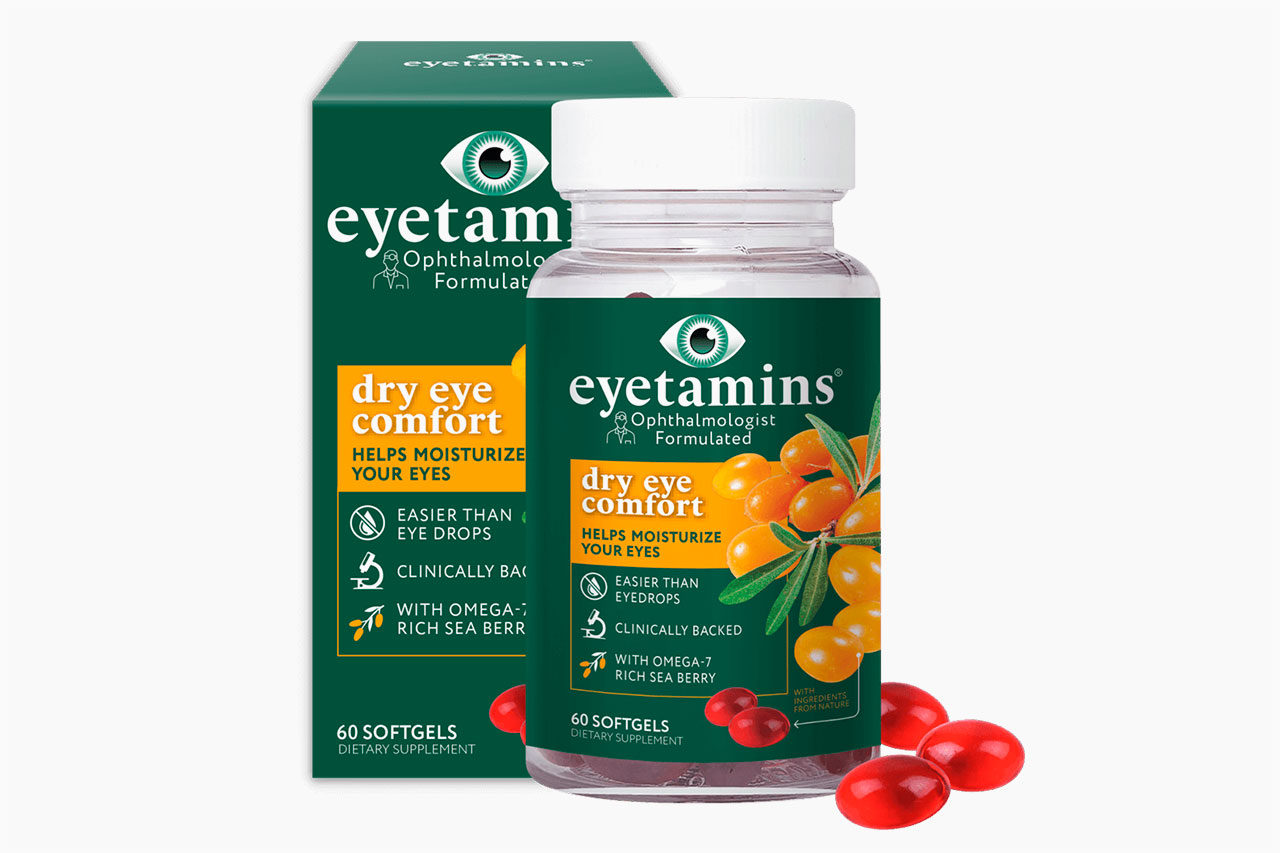 Eyetamins ($44.95): Eyetamins are softgel capsules designed to solve your dry eye problems. Instead of using drops daily, you can take the softgel capsules. The capsules were formulated by an ophthalmologist to help moisturize the eyes using omega-7 rich sea berry and other active ingredients. Backed by science, the capsules are clinically proven to reduce dry eye symptoms and resolve the underlying cause. They're also 100% vegan, organic, and natural. TWG awarded Eyetamins a rating of 4.8 out of 5 for efficacy while ranking them as the #1 choice for dry eye relief.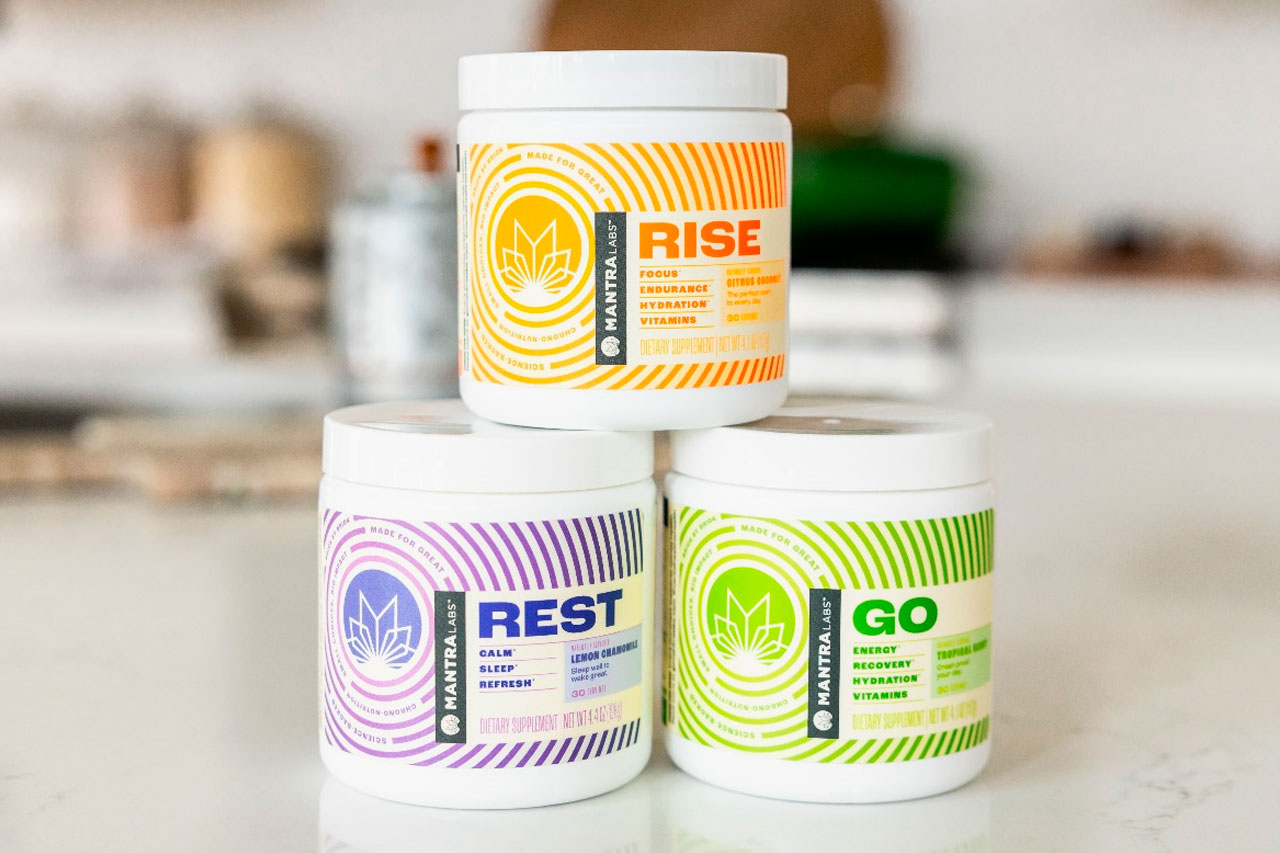 MANTRA Labs Supplements: TWG recommends three popular supplements from MANTRA Labs, including RISE, REST, and GO. RISE is a popular energy boosting supplement designed to provide you with all-day energy using a plant-based formula. That formula consists of nootropics for mental alertness, B vitamins for physical and cognitive energy, and 72+ trace minerals for hydration and electrolytes. It can keep you hydrated, active, and energized all day long using clean, science-backed ingredients. TWG awarded RISE a 4.8 star out of 5 rating for efficacy. REST is a sleep aid supplement with a similarly impressive rating, while GO is an energy and recovery formula designed for use post-workout.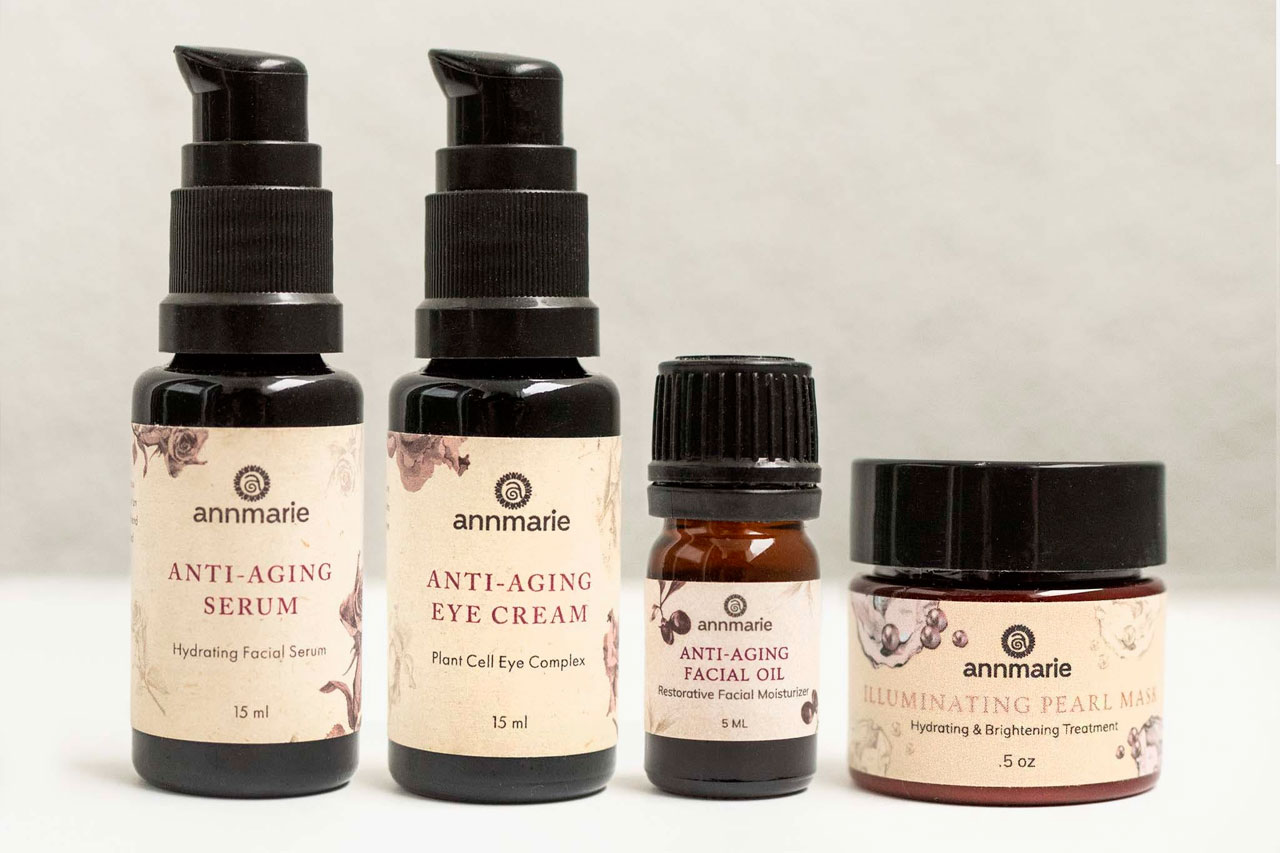 AnnMarie Anti-Aging Products ($79 to $149): The Worthy Goods has reviewed AnnMarie anti-aging products, and they recommend the products to anyone who wants to reduce visible effects of aging. Popular AnnMarie products include the Aloe Herb Cleanser, the Anti-Aging Facial Oil, the Anti-Aging Serum, the Anti-Aging Eye Cream, and the Illuminating Pearl Mask, among others. Each serum comes with a fully transparent ingredient list while being toxin-free. You can buy a starter pack for $79, an essential pack for $114, or an anti-aging bundle for $149 through TWG's online store.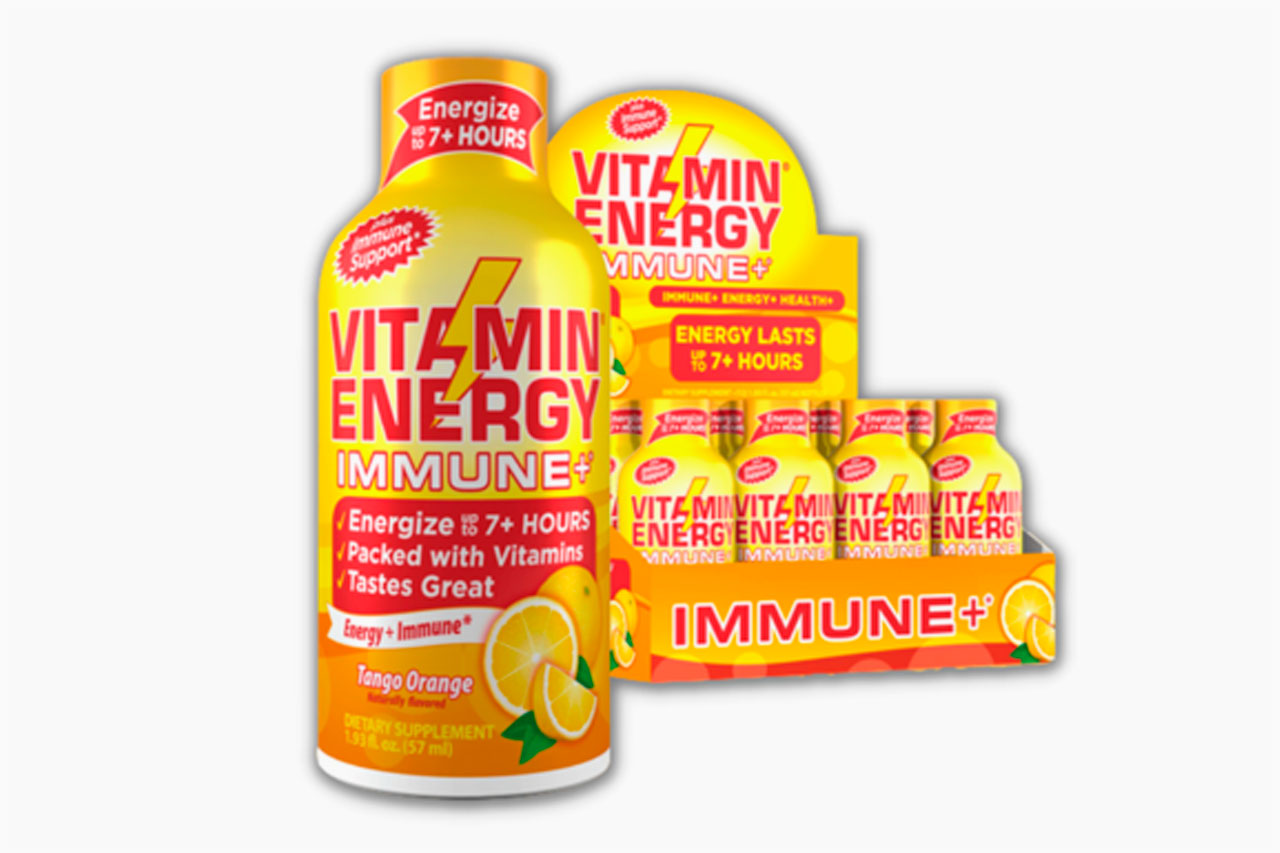 Vitamin Energy Immune: Vitamin Energy immune is a energy-boosting, immune-boosting shot available in a 50mL bottle. You can buy 12 shots through the TWG online store for $29.95. Each shot is doctor formulated to support immunity while raising energy for up to 7 hours. TWG praised Vitamin Energy Immune for having more vitamin B6 than four bananas, more vitamin B3 than four avocados, more vitamin C than two oranges, and receiving an innovative award from Kevin O'Leary of Shark Tank fame.
HEAL ($119.96): The Worthy Goods describes HEAL as "the easiest way to get all the essential nutrients you need to succeed," claiming it's a "complete meal" and not just a protein shake. Like other meal replacement shakes, HEAL is rich with vitamins, minerals, protein, healthy fats, and other beneficial ingredients. The plant-based protein powder contains anti-inflammatory superfoods, organic fruits and berries, gut healing prebiotics and probiotics, and other ingredients to make it the best meal replacement shake available today.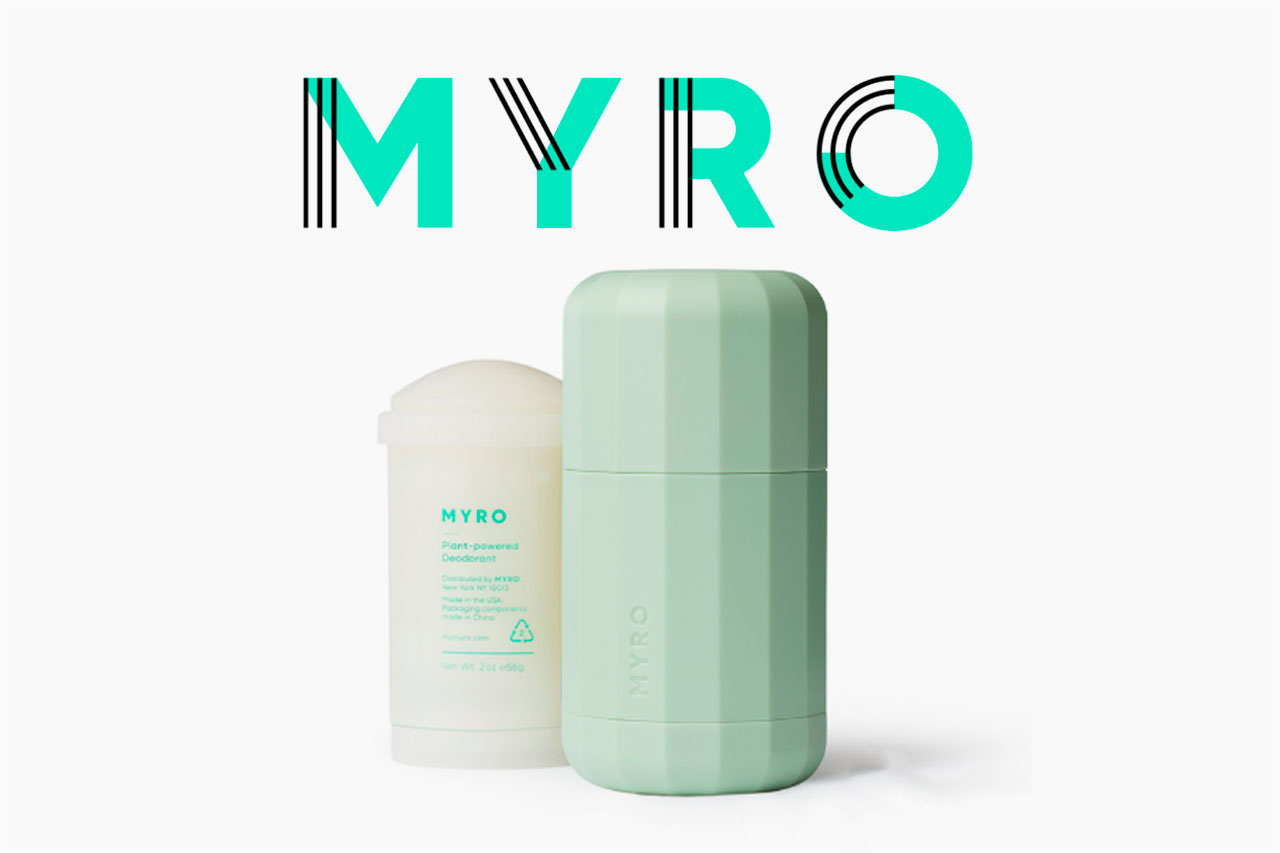 MYRO ($28.49): MYRO is a refillable deodorant proven to offer 24/7 freshness with natural ingredients. With a 4.8 star rating from TWG's experts, MYRO is an aluminum-free, paraben-free, gluten-free formula that uses refillable tubes to save money and the environment. It also contains ingredients we don't see in other deodorants, including probiotics and sage to neutralize BO bacteria and aloe to soothe your skin. Overall, it solves many of the problems faced by other natural deodorant products sold online today, making it TWG's top-rated refillable deodorant option.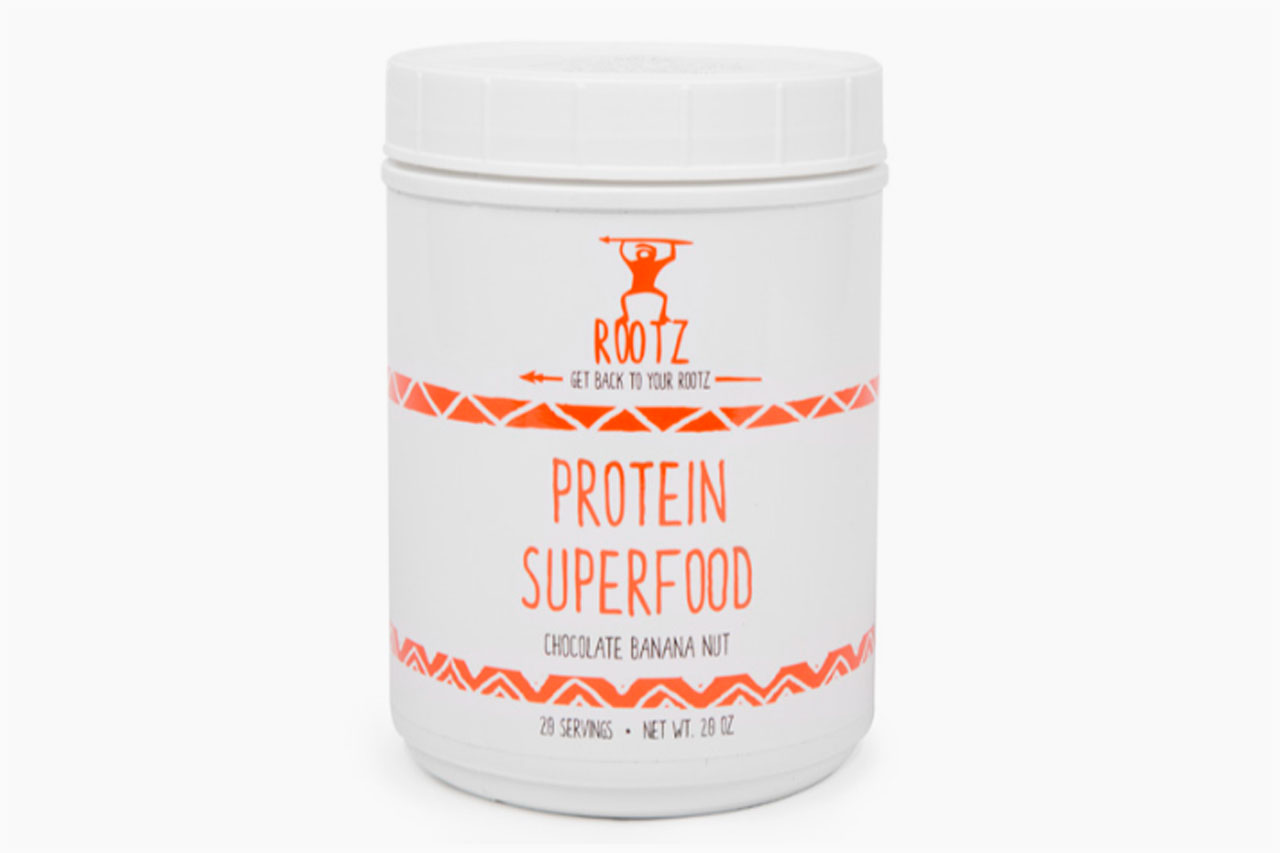 Rootz Protein Superfood ($54.99): TWG's top-rated protein powder (aside from the HEAL meal replacement formula above) is Rootz Protein Superfood. The formula features a chocolate banana nut flavor TWG describes as a mix of banana bread, Cinnamon Toast Crunch, and Reese's Pieces. The high-quality protein blend also contains electrolytes, superfoods, and greens, which means it packs more of a punch than the typical protein powder. Instead of buying half a dozen different supplements and drinking 3 to 4 shakes daily, you can drink one serving of Rootz Protein Superfood.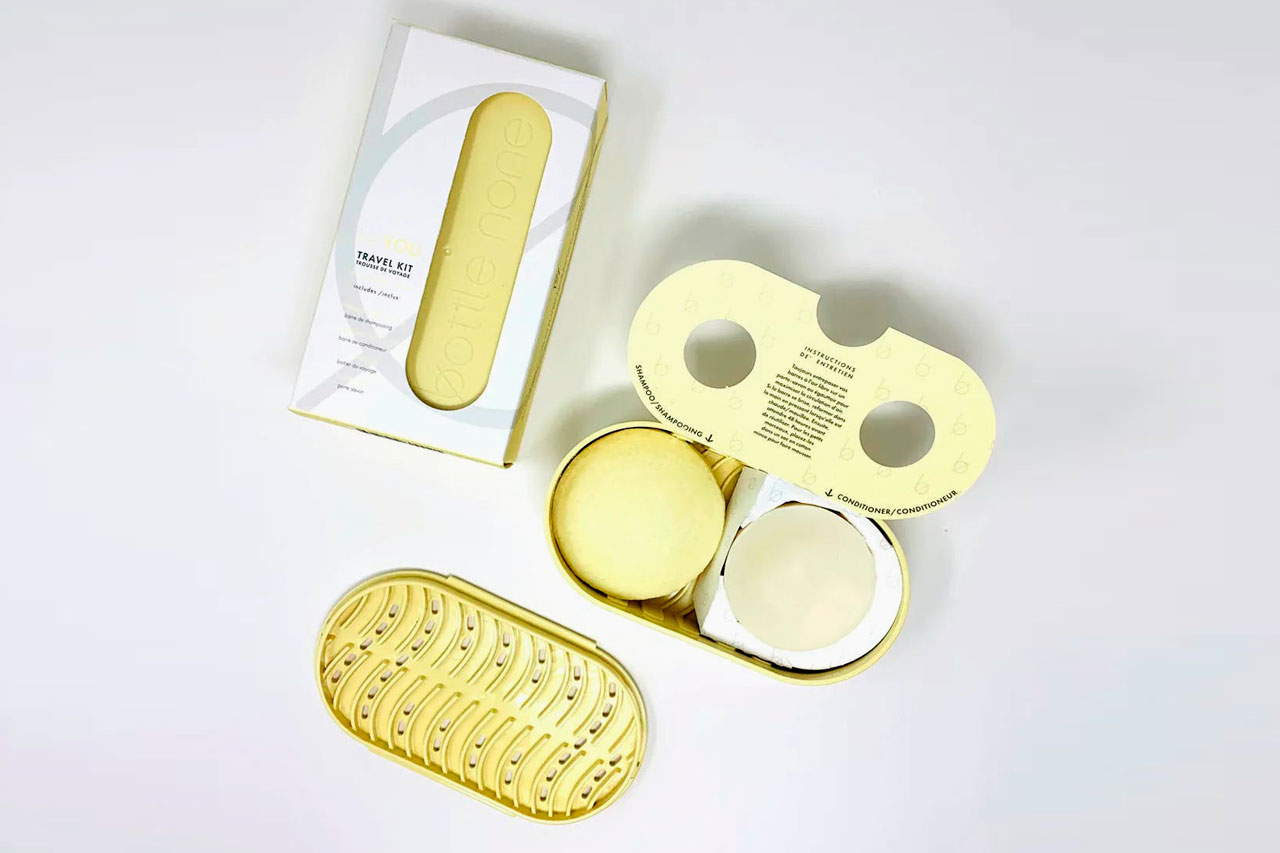 Bottle None Hair Care Products ($55): Bottle None is an eco-friendly hair product company that rose to prominence after appearing on Dragon's Den. Today, TWG sells several Bottle None products and packages. You can buy the beYOU Bundle, beCLEAR Bundle, beBOLD Bundle, beBRIGHT Bundle, or beSTRONG Bundle to target beauty and hair care goals. Each purchase includes a shampoo bar, a conditioner bar, and a case made from recycled material. You choose the package designed for your hair type (like oily, curly, blond, or damaged hair). Packages are priced at $55 apiece.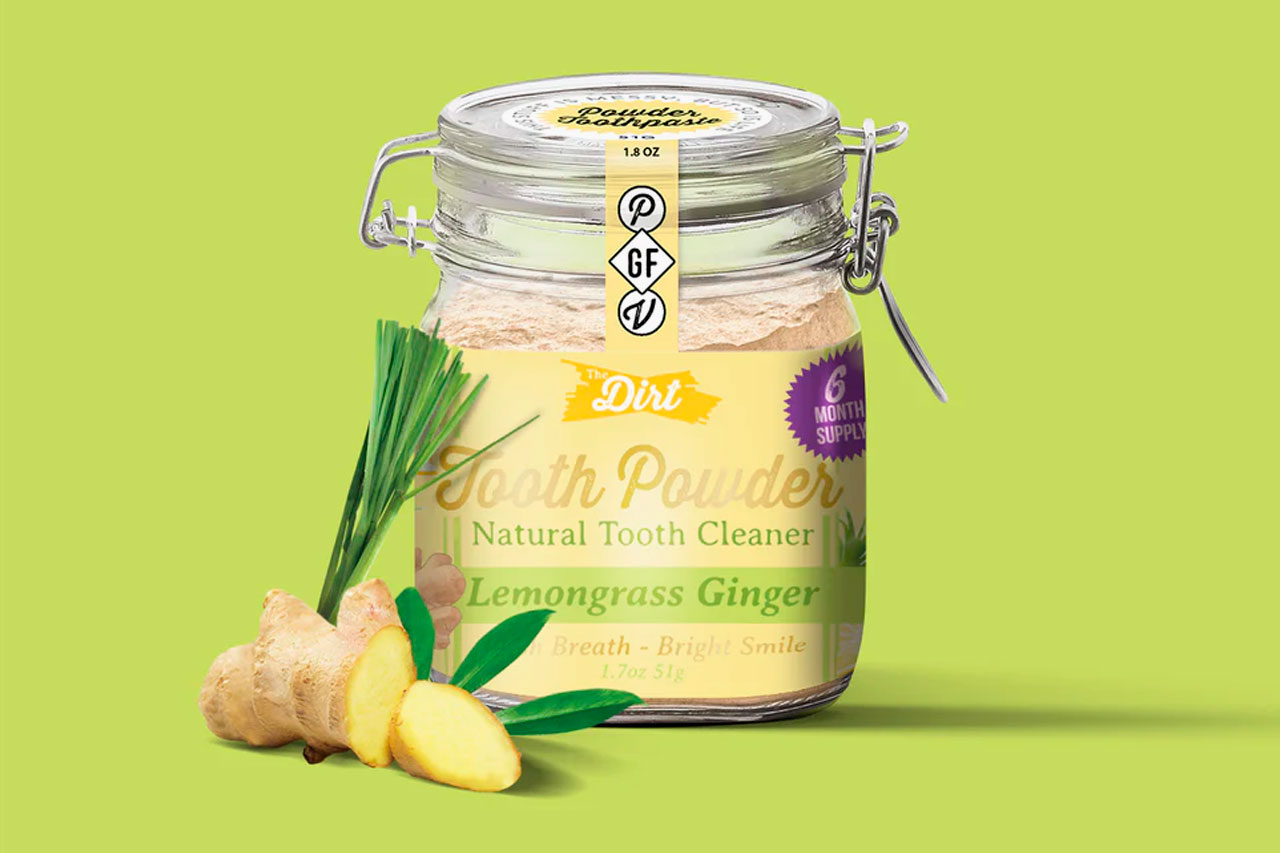 Dirt Tooth Powder ($39.95): TWG sells Dirt Tooth Powder products. The tooth powders are designed to be delicious and refreshing while giving you a naturally whiter smile. Instead of using gimmicky blue light gadgets, chemical-filled whitening strips, expensive in-person whitening treatments, or toxic bleaches, you can use science-backed tooth powder to get cleaner teeth. Dirt Tooth Powder is available in three varieties, including Super Mint, Sweet Spice, and Cinna Mint. Just wet your toothbrush, dip the bristles in the Dirt Tooth Powder, then brush gently to clean your teeth.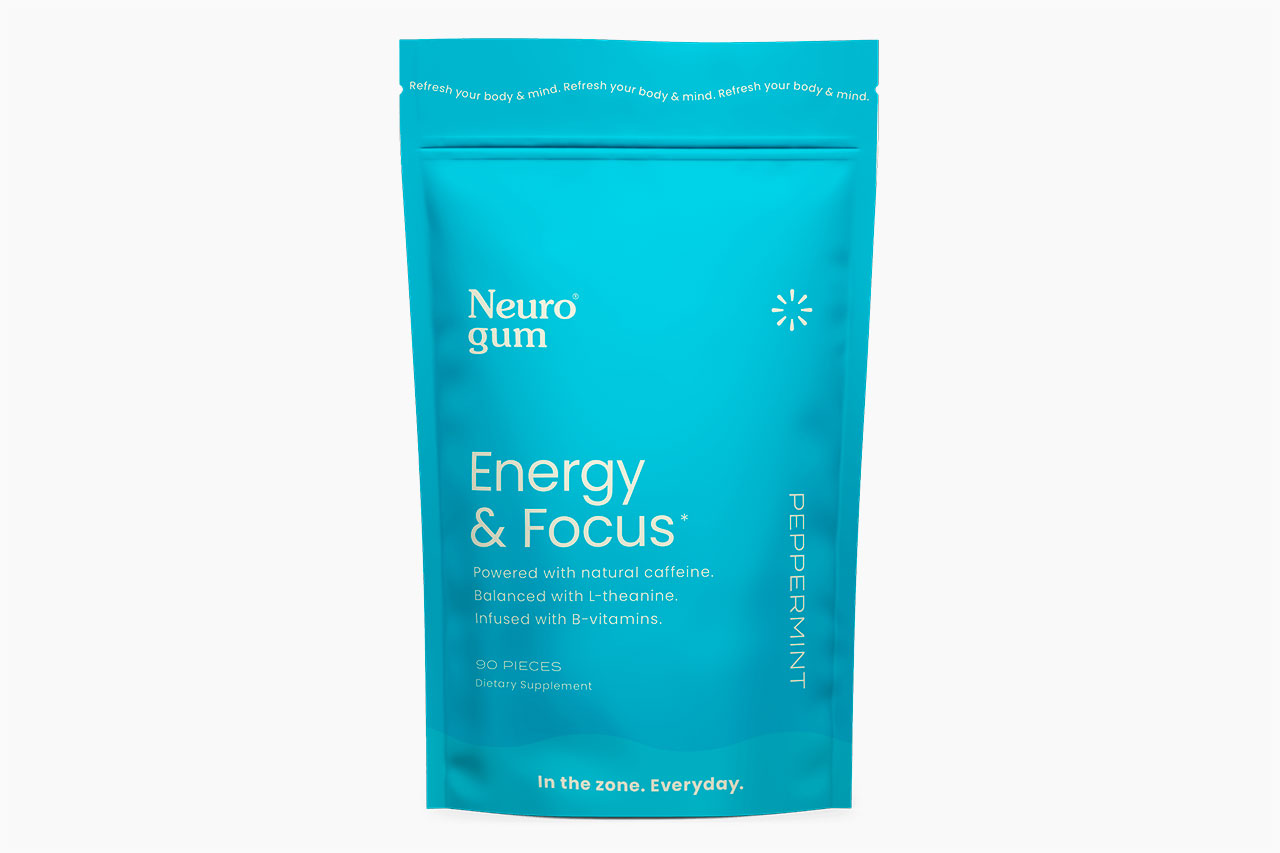 Neuro Gum ($30): Can chewing gum make you smarter? Neuro Gum is designed to support mental and physical energy using a blend of caffeine, L-theanine, and B vitamins. It's available in peppermint and cinnamon flavor and can boost energy and focus when chewed daily. The combination of B vitamins, caffeine, and L-theanine provides you with a noticeable boost without the jitters of other stimulants. It's also an NSF approved, WADA compliant, and FDA compliant product that's vegan, aspartame-free, sugar-free, and gluten-free.
The Worthy Goods Refund Policy
Most TWG purchases are backed by a 30 day moneyback guarantee. If you don't love the product for any reason, then TWG will help you find a replacement or offer a full refund within 30 days.
The Worthy Goods sells products directly through its online store. With most products featured on TWG's online store, you buy directly through TWG's secure form instead of visiting a third party website through an affiliate link.
Contact The Worthy Goods
You can contact The Worthy Goods via the following:
Online Form: https://www.theworthygoods.com/contact
Email: help@theworthygoods.com
Final Word
The Worthy Goods is a curator of unique products found online at TheWorthyGoods.com.
The expert team at TWG combs the internet for effective products that solve real-world problems. Then, TWG's team tests the products to verify they work as advertised. If a product meets the testing requirements, TWG recommends the product to its audience and provides them with unique discounts and offers.
To learn more about The Worthy Goods' lineup of online products or to buy TWG products online today, visit the official website at TheWorthyGoods.com.