Analyzing the top health and wellness trends in 2020 and beyond is an interesting, intriguing and insightful journey to endure. Every year has its ups and downs when it comes to wellness trends considering all of the buzzworthy facts, figures and discoveries that continually surface to the forefront of living a higher quality of life.
Rather than focusing on the negative, let's put emphasis on the positive (a possible mental health trend mind you) and paint a picture that predicts a beautiful future of healthy living as science, technology and innovation persist onward. When mapping out the top wellness trends to expect in 2020, all facets of health should be up for consideration. From diets, nutrition and meal plans, to fitness workouts and exercising, to product supplementation and enhancement, starting the 2020 year right may be easier if you can see where the in-demand trending pathways are heading as we begin a new decade starting January 1, 2020.
We will break down the 2020 health trends guide into two parts;
a) top 10 biggest trends to expect for health enthusiasts
b) a look at what will change in the next 10 years in the wellness world
Most Popular Health Trends in 2020
Let's review the top 10 trending health topics set to transpire and bound to unfold in the diet, fitness and supplement wellness world.
Training Focused on Recovery
When it comes to training sessions, the standard has been to push and strive harder for a lean and toned figure. While these goals are not out of sight for 2020, a new point has been added, which is that it is important to allow the body to recover. According to NIFS for Fitness, recovery is one of the most significant elements of any person's workout program.
There are five recovery techniques to add to any fitness routine, and they include rest, hydration and eating, massages, contrast therapy, and ice baths. These techniques are vital aspects of training and recovery and may ensure that a fitness routine is effective. Moreover, recovery helps keep the body safe and reduces the chances of injury, according to Everyday Health.
Plant-Based Alternative Foods
A plant-based diet has become more popular lately. Terms such as "meatless Monday" and "meat alternative" have become household vocabulary. Also, according to the Food Revolution, there is a global rise in vegan and plant-based eating and millennials are driving the shift.
A distinction must be made though. A plant-based diet does not mean a vegetarian lifestyle. Rather, this year, followers will be able to create a diet that they are comfortable with and that does not include all of the restrictions. A plant-based diet simply means focusing on plant food options, whether they are the foundation of meat alternatives or pea protein powders. Better yet, there are many resources available for those who are looking to incorporate plant-based meals into their diet.
Fitness Tracking Technology
Fitness trackers are not only sleek and fashionable additions to any wardrobe, but they are up trending because of their usefulness as well. This upcoming year, fitness-goers can incorporate various fitness tracking options into their daily routine.
To make the process of choosing a fitness device easier, PC Mag has already released a list of the best fitness trackers for 2020. Many of the options are affordable and provide users with the stats they need to help them through their fitness journey. A few of the recommended fitness trackers listed include Fitbit Inspire HR, Samsung Galaxy Fit, and Motiv Ring.
Functional Fitness: Primal Movement
It seems that in 2020, workouts are becoming more creative and unique. To train one's body and to develop a lean and strong figure, fitness-goers no longer need to solely rely on hitting the gym. According to Breaking Muscle, primal movement is a fitness routine that focuses on human movement prioritizing basic and natural movement. The movements are akin to those that people learn while they are babies that enabled them to gain flexibility, repair and prevent injury, and to develop strength and skills.
There are several benefits associated with a primal movement workout. Bonfire Yoga identifies the benefits as promoting stability, flexibility, endurance, strength, and that the workouts are fun.
Putting the Spotlight on Hormonal Health
Hormonal health is just as important as regular health. According to Healthline, hormones have a profound impact on the physical, mental, and emotional aspects of one's system. Thus, putting hormone health at the forefront of a healthy routine may provide men and women with several benefits.
Medical News Today identifies a number of ways of which men and women can manage their hormones. Better yet, the strategies listed are all-natural and they include getting enough sleep, managing stress, exercising, avoiding sugars, eating a lot of fiber, and consuming plenty of fatty fish. By putting the spotlight on hormonal health, men and women may be able to improve various areas of their wellbeing.
Customized Personal Training Plans
While those who are looking to get fit or to maintain a fit lifestyle can certainly do it on their own, some may benefit this upcoming year from trying out a customized personal training plan. There are numerous resources available that can help provide fitness-goers with the support and balance that they need to achieve their goals.
Moreover, unlike traditional methods, a customized fitness plan is designed just for the individual and take into account personal needs, the body, and expectations.
Trying Sobriety
It is no secret that alcohol is rich in calories. For instance, the average number of calories in a 12-ounce bottle of beer in 153, in five ounces of red wine it is 125 calories, and 9 ounces of pina colada has 490 calories. The high amount of calories from alcoholic beverages can wreak havoc on any person's fitness journey, especially when the beverages are consumed regularly.
As a result, the new focus in 2020 is to adopt a lifestyle that either significant curbs or entirely eliminates the alcoholic beverages from one's diet. Marie Claire discusses the new sobriety movement and indicates that abstainers have discovered a healthier lifestyle from drying out.
High-Tech Gym Tech
This upcoming year also features some high-tech gym technology that men and women can use from home. One piece of technology is the Mirror, which is a full-length mirror that functions not only as a well – mirror – but also a functional and interactive home gym. The device requires users to opt into a subscription service. And according to the Tech Crunch, the product already has received interest from celebrities such as Alicia Keys, Reese Witherspoon, and Jennifer Aniston.
Cold Workouts
Cold workouts are essentially workout in the cold. And, it appears that they are the next big thing in fitness for 2020. According to a report by US News, Brrrn is a studio in Manhattan that is the first of its kind to offer chilled workout classes. The workout routines are conducted in a 50-degree room.
The report also shares a number of benefits associated with the workout, based on Brrrn's website. The potential benefits include activating the body's metabolism, and helping users stay lean, and burn fat.
Circadian Rhythm Synched Intermittent Fasting
Lastly, those who want to try something truly unique this year, but not easy, may want to consider intermittent fasting synched with their circadian rhythm. This means that the diet's followers would essentially consume food in the daytime, but once nighttime comes around, they stop eating.
Overall, with 2020 just around the corner, users can start looking ahead at all of the fun, unique, interesting, and potentially effective fitness practices that they can incorporate into their lifestyle. Now, let's shift gears and transition into part two of our 2020 health and wellness trends set to take place in the new decade.
What Will Change in the Next 10 Years for Today's Health Consumers?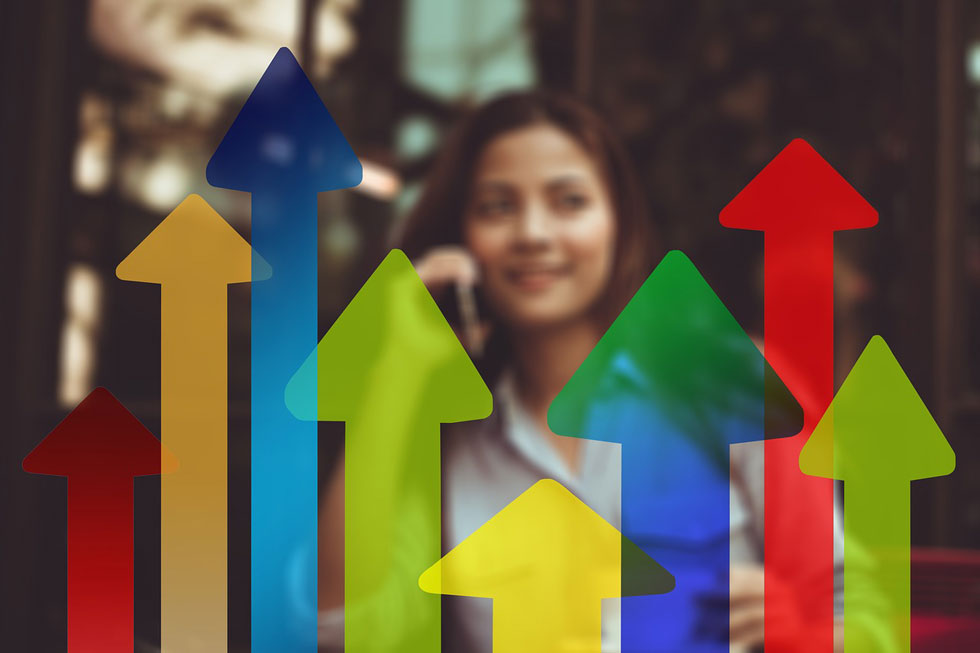 Now that we outlined ten of the most likely health trends in 2020, let's shift the focus into what can happen in the next 10 years for health consumers.
The changes in commerce, especially food, are likely to take a major turn towards eco-conscious efforts if the recent reports from Mintel are any indication. The new report, which covers the next ten years of the food and beverage industry, highlights the need for eco-friendly production and packaging, as well as the way that scientists may take on more of an agricultural role than they currently have.
Quick summary:
Mintel is a market research provider, which released predictions for the next ten years.
Environmental awareness and eco-friendly efforts in meat and produce will be the top priorities of consumers.
What Health & Wellness Changes Will Happen in 2020-2030?
Having a resource to understand the changes in consumer spending is necessary for retailers to prepare for future profits. Mintel, the award-winning global provider of market research, recently released a report titled Food & Drink Trends 2030, helping them to address this concern more precisely. The report dictates what the food and drink industry around the world should expect through the next decade.
The market researcher considered corporate social responsibility, along with agriculture and personalized diets, summarizing that the food and drink industry globally will see major changes. The report was released during the FiE 2019 event, which was hosted in Paris, to show the trends that the industry should watch for from now until 2030.
Mintel predicts that, by 2030, "consumers will want companies to help them feel proud of their eco-conscious efforts, will expect improvements in green packaging, and will consume with the planet's health in mind, as well as their own." The trends factored in interviews with 30 external experts and included debate amongst analysts worldwide who work in the industries that Mintel focused on.
Alex Beckett, the associate director of Mintel Food & Drink, added that consumers "will be hungry for leadership," and will push for changes in ethics, public health, and environmental concerns. Beckett added, "Consumers will reward brands that take action and improve important societal issues." The report indicates that the victors of the next decade will be the companies that "fuel the new era of conscious consumption," and that eco-friendly products (as well as packaging) will be of the utmost importance.
As far as diets go, the report suggests that consumers will start to factor in the impact of eating plans on the environment, opting for planetary health diets as the world's population grows. Considering that personal testing kits are becoming more readily available to consumers, Beckett states that they'll be more empowered with this information to create a personal regimen.
Beckett added,
"Analysis of these tools will inform consumers of the steps they need to take to address every aspect of their health, including brain and emotional wellbeing. As a result, in order to succeed over the next decade, brands will need to offer more personalized product offerings, develop smart home solutions, and assist consumers in addressing mood and brain health."
While the current numbers for 2019 show that 150 million children are plagued with obesity, the World Obesity Federation predicts that this statistic will swell to 250 million children by 2030. Even though products like zero-calorie sweeteners (i.e. stevia) have been pushed as a solution for this problem, the taste doesn't have much use, according to Mintel. That leaves the responsibility on global brands like Coca-Cola, Red Bull, and others to "make the consumable taste more like a sucrose sweetened consumable."
Compostable and even edible packaging is set to have great appeal to consumers as well, considering that they will be seeking out options that are easier to refill, reuse, and recycle. One of these trends is already coming in to focus, as Italian coffee brand Caffe Pascucci Torrefazione has recently submitted a patent application that would allow them to develop coffee capsules with starch-based gum, palm bark, and leaves. Wholesale Group Int Pty is another progressive brand that has just been granted an Australian patent for its packaging film, using eucalyptus to later be used as a fertilizer for soil micronutrients. Lactips also has a patent-pending in France, which makes it possible to use milk protein casein or caseinate as a foundation for edible thermoplastic packaging.
Through the next decade, meat and dairy consumption could diminish as a result of consumers that are concerned about the world's environmental health. The report predicts that consumers will ultimately opt for the products that meet high ethical standards and that prioritize the environment in these products, according to Mintel. Even products like animal feed could be held to the same transparency and standards.
With extreme and unpredictable weather, the agricultural areas around the world are seeing major challenges. However, in the next ten years, more indoor farms will likely be established to create more opportunities for growth. Mintel believes that vertical farming will be a realistic method by 2025, and that vertical and micro-farms will likely be responsible for a substantial portion of the fresh produce in the market by 2030.
Mintel further predicted some synthetic versions of some products becoming popular, like vanilla, palm oil, and alcohol. Beckett concluded,
"[T]he food and drink industry will be compelled to elevate the role of nature, and humans, in the storytelling of these new, modern solutions. Transparency of information is essential to building trust in a future where scientists play as integral a role as farmers. And championing the people behind the food – whether it is grown in a laboratory or a field – will remain a timeless way of building trust with consumers."
2020 Health & Wellness Trends: Final Word
Anyone who dares to doubt whether or not new scientific advancements, technological innovations and medical breakthroughs will happen in the new decade should be examined and questioned thoroughly. As the 2020 calendar year kicks off with everyone's New Year's resolutions to fast forwarding through the next ten years, this timeframe has the potential to be one of the most dynamic decades ever when it comes to learning how to live a healthy lifestyle through dieting, supplementing and exercising.
While many research experts will compile lists of the 10 biggest health trends of 2020 and beyond, all wellness consumers and personal care advocates should always prioritize quality, moderation and patience when considering what is optimal for you. After all, your body is on the line.
A last word to the wise men and women in 2020 and beyond; be willing to engage in optimal self-care habits daily and stay mindful about your personal environment, relationships and well-being. As the saying goes, "out with the old and in with the new" – it's time to wrap up the 2019 year and start 2020 with a bang as the new decade is going to be phenomenal for emerging health and wellness trends.