FitBeat launches the new fitness tracker smart watch activity band as an alternative to big brand models to help users stay active and maintain a healthy lifestyle.
FitBeat is a fitness tracker that claims to help you stay active and maintain a healthy lifestyle.
You wear FitBeat daily to track blood pressure, blood oxygen levels, sleep, activity, and other metrics. The device is exclusively available through GetFitBeat.com.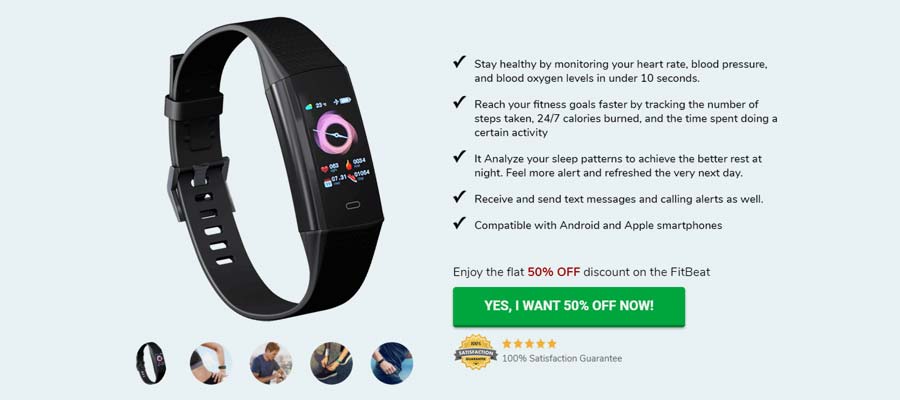 Is FitBeat worth the price? How does FitBeat work? Find out everything you need to know about FitBeat today in our review.
What is FitBeat?
FitBeat is an activity tracking smartwatch worn on your wrist. Like other smartwatches, FitBeat tracks heart rate, activity level, and sleep activity.
FitBeat also tracks things we don't usually see with fitness trackers in this price range, including blood pressure and blood oxygen levels.
You can exclusively buy FitBeat through GetFitBeat.com, where it's priced at around $50 per watch. The smartwatch is compatible with Android and Apple smartphones, connecting to your device via Bluetooth while also drawing data (like GPS data) from your smartphone.
How Does FitBeat Work?
FitBeat works like other basic smartwatches, delivering basic activity and fitness tracking at an affordable price. At $50, FitBeat is considered an upper-end budget smartwatch. You can find similar smartwatches with similar features for as little as $20 to $30.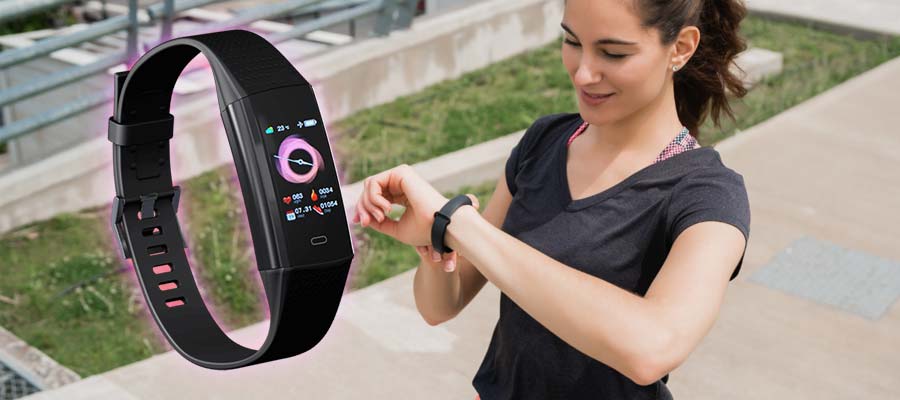 Key features of FitBeat include:
• Track heart rate, blood oxygen, and blood pressure
• Biometric data updated and displayed every 10 seconds
• Vibrating alarm, idle alert, app notifications, message history, call display/rejection, and more
• Analyze and track sleep patterns
• Track 24/7 calorie burning, steps taken, and time spent doing activities
• Comfortable, adjustable bands and waterproof design
How exactly does FitBeat work? This is where the manufacturer of FitBeat gets unusually vague. Here's how the company describes its technology and tech specs:
"FitBeat uses advanced biometric technology to analyze your body and give you real-time health and fitness metrics. With a quick scan, it can tell you your heart rate, blood pressure, or even your blood oxygen level."
It's unclear what type of "biometric technology" FitBeat uses. The company does not disclose what types of sensors are on the device, for example, or how it tracks advanced metrics like blood pressure. We assume the FitBeat uses your phone's GPS sensor for location data, but it's unclear if FitBeat has an accelerometer, gyrometer, or other sensors on-board.
Typically, you need advanced systems to track blood pressure – like a device worn across your chest. It's hard for budget smart watches to display accurate blood pressure tracking data while loosely fitted around your wrist.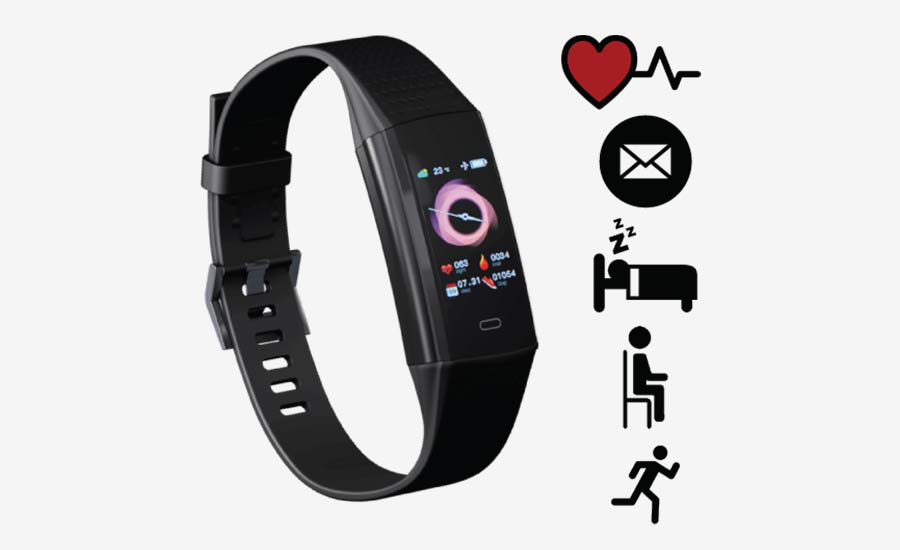 Similarly, other devices use light-based systems to track blood oxygen levels. These devices shine lights towards your veins to analyze the color and measure blood oxygen. Again, it's unclear if FitBeat uses this function to track blood oxygen – or if the device has some other system.
With other cheap smartwatches and fitness trackers, the device relies on your smartphone for various data – like GPS data, which is expensive to build into a budget smartwatch. We assume FitBeat tracks GPS data from your smartphone, although it's not totally clear how the device works or what other smartphone data it uses.
We also don't know if the device continuously monitors data – or if you manually check data. Some devices monitor heartrate constantly, for example, while others require you to manually check your heartrate (say, by placing your finger on a sensor) every 10 seconds. We assume FitBeat requires you to manually check data instead of continuously monitoring any of this information.
Overall, the makers of FitBeat provide limited information about FitBeat or how it works.
FitBeat Features & Benefits
The makers of FitBeat advertise all of the following features and benefits:
Easy to Operate: FitBeat is designed to be easy to operate. Just charge the fitness tracker via micro-USB, connect it to your phone via Bluetooth, and wear it daily.
Comfortable Bands That Won't Irritate the Skin: FitBeat claims to have comfortable bands that will not irritate the skin during any activity.
Supports Multiple Activities: FitBeat claims to support individual activity tracking, allowing you to track specific calorie burning while running, walking, swimming, or playing sports.
Waterproof: The makers of FitBeat claim you can wear the device while swimming, although it's unclear whether or not the device is waterproof. The company does not disclose any specific waterproof rating (like IP68 certification), so it's unclear how waterproof the device is.
Smartphone Notifications & Features: FitBeat connects to your smartphone, allowing you to track notifications, receive and reject calls, get event reminders, and view message history over your smartwatch – all without pulling out your phone. As long as FitBeat is connected to your phone, you'll receive smartphone notifications via FitBeat.
FitBeat Technical Specifications
Typically, smartwatch companies and fitness trackers list various technical specifications, making it easy to compare the unit to other devices. However, FitBeat does not disclose this information, making it difficult to determine if the unit works as advertised – or how the unit works at all.
Connectivity: Bluetooth
Compatibility: Android and iOS smartphones
Onboard Sensors: Not listed
GPS: No
Screen Resolution: Not listed
Waterproof Rating: Not listed
Activity Tracking: Not listed
You can find smartwatches online for under $30 that disclose all of this information and more – so it's unusual that the makers of FitBeat have not disclosed these tech specs.
FitBeat Pricing
FitBeat is priced between $35 and $50 per unit, depending on how many watches you order. Here's how pricing breaks down on GetFitBeat.com: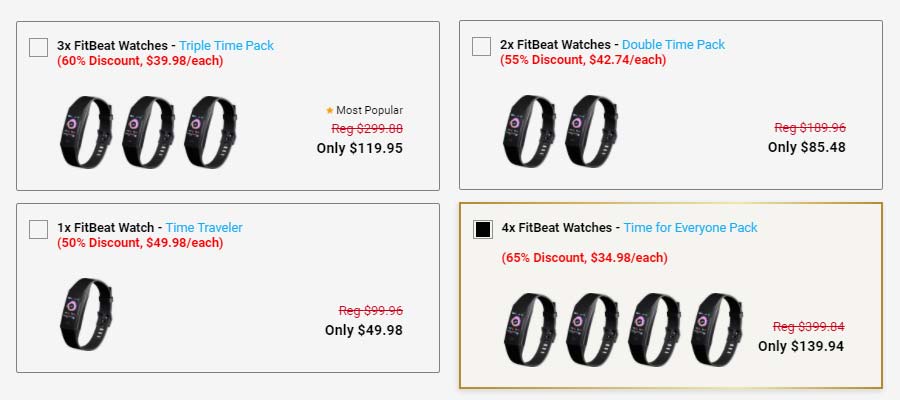 1 Watch: $49.98 + $8.95 Shipping
2 Watches: $85.48 + Free Shipping
3 Watches: $119.95 + Free Shipping
4 Watches: $139.94 + Free Shipping
FitBeat Refund Policy
FitBeat comes with a 30 day refund policy. You can request a complete refund on your purchase within 30 days, minus shipping costs.
Just contact the company, then send FitBeat to the listed returns address to qualify for a cash refund.
Who's Behind FitBeat?
FitBeat is made by a Lake Havasu City, Arizona-based company named Creative Response Media. As far as we can tell, Creative Response Media is simply a marketing or ecommerce company. The company does not manufacture FitBeat themselves; instead, they source the smartwatch from cheaper factories in China.

You can contact Creative Response Media via the following:
Email: support@getfitbeat.com
Phone: 800-990-0181
Mailing Address: 1642 McCulloch Blvd, Suite 151 Lake Havasu City, AZ 86403
There is no office or retail business at this address; instead, it's the address of a private mailbox rental service.
Final Word
FitBeat is a smartwatch and fitness tracker that makes big claims about its effectiveness. The company claims their smartwatch and fitness tracker can track blood pressure and other advanced metrics, for example, although it's unclear how the device works. This is a lot like the KoreTrak watch that is very similar in style and pricing just for reference.
Creative Response Media provides limited information about FitBeat, its tech specs, or its onboard sensors, making it difficult to verify the advertised claims. The company claims you can wear the device swimming, for example, although they do not disclose its waterproof rating.
Overall, it's possible FitBeat works as advertised as a basic smartwatch and fitness tracker. However, you can find similar budget devices with more transparent information available online for $20 to $30 per unit. To get your wrists on the FitBeat watch, visit the official smart body fitness tracking activity band at GetFitBeat.com today.