Aging does many things to the body, causing wrinkles and sore joints (among other things), but all of these problems can be traced back to the loss of collagen. While prescription pain medications and skincare treatments may help, supplement companies have developed their own forms of collagen and Ancient Nutrition just made these regimens much easier.
Five different types of collagen are used in these new Fermented Ancient Nutrition capsules.
The groundbreaking fermentation process makes the collagen more bioavailable with digestion.
Ancient Nutrition has recently launched a new option for consumers that want to improve the collagen in their body. Their best-selling multi-Collagen Protein Powder includes fermented collagen to supplement the body. Now, according to reports from Neutraceuticals World, the fermented collagen powder is condensed into encapsulated versions, making it convenient for individuals to consume in the middle of a busy day.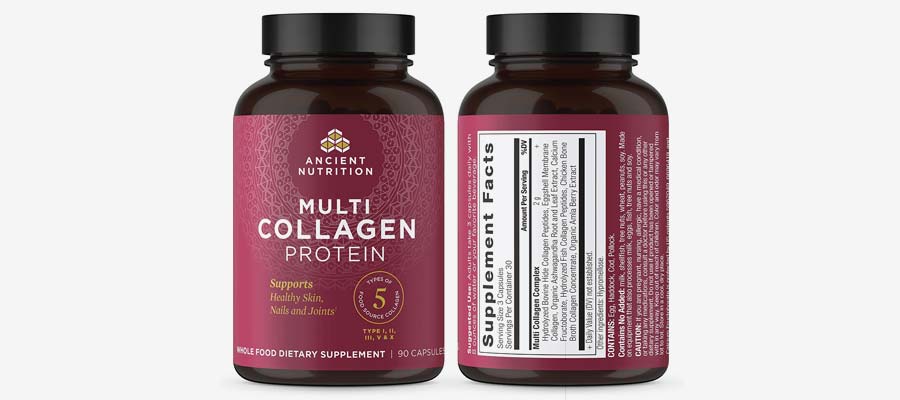 The new capsules include Original, Beauty + Sleep, Gut Restore, and Joint + Mobility, highlighting the multiple ways that collagen can help the body. With the fermented version, consumers can increase the absorption of any of these ingredients, as well as amplify their benefits. Targeting consumers that want the convenience that capsules can provide, users of this formula will find that they have yet another way to improve their beauty, support their gut health, and more.
Every single capsule is filled with five types of collagen (types I, II, III, V, and X), which come from four sources (chicken, eggshell membrane, fish, and bovine). The formula, as the company states, is the first to come out with a method of this kind, helping users to see the benefits quickly with little time out of their day.
Jordan Rubin, the co-founder, CEO, and chief formulator at Ancient Nutrition, explained the origins of this formula, which started over two decades ago. "I witnessed a ground-breaking fermentation process from a pioneering scientist who discovered an organism that broke down high-protein foods which provided unique and significant benefits," Rubin explained. With the capsules, the same "concept" is implemented, making it up to 20 times more effective than other collagen products on the market.
Dr. Josh Axe, who is also a co-founder of Ancient Nutrition, added that the production of collagen naturally drops with age, which is why he recommends supplementation. He said, "No matter the benefits you're looking for—balanced, whole-body wellness, a more restful night's sleep, the beauty that radiates from the inside out, a healthy gut or greater flexibility and mobility—Ancient Nutrition's Multi Collagen Capsule line can provide the support you want."
Ancient Nutrition Multi Collagen Capsules FAQ's
What are the benefits of the four different Multi Collagen Capsule supplements?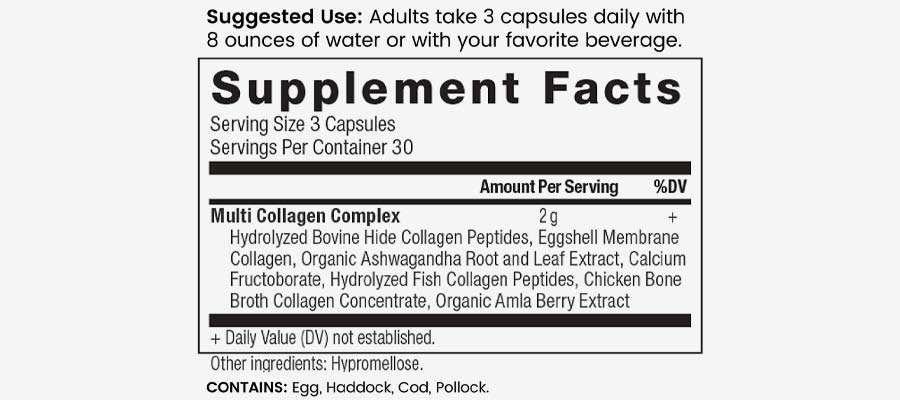 All four formulas offer support for;
Reducing joint discomfort rapidly (by day 7), continuously (by day 30) and persistently (by day 90)
Reducing collagen degradation with noticeable results in as little as three days
Improvement in exercise recovery by 56 percent
How much will the new collagen product cost?
As of right now, Ancient Nutrition offers the new encapsulated collagen in, a 45-count for $24.95, and a 90-count for $44.95. Consumers can shop online on the official website and in natural health food stores in the US.
Does the Ancient Nutrition company test for GMOs?
Yes!, Per Ancient Nutrition, all PCR testing is the standard DNA test used to detect the presence of GMOs, and Our chicken bone broth concentrate is PCR Tested to be free of GMOs. Clinical studies for all Ancient Nutrition products can be seen on the official website here.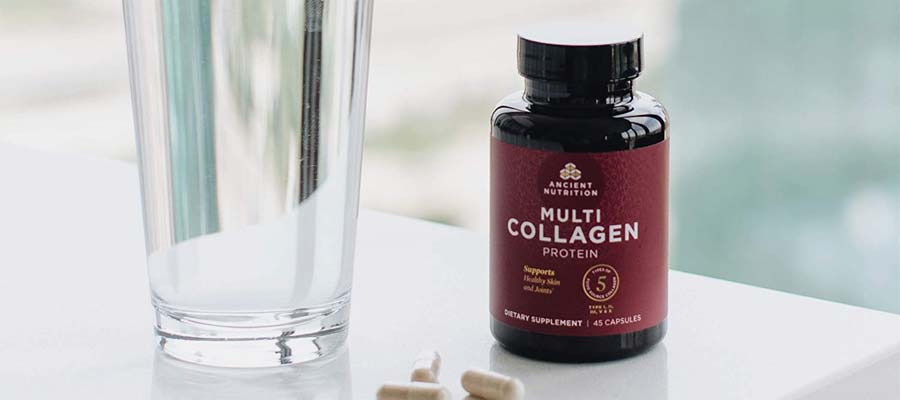 Do the new collagen products test for herbicides and pesticide residues?
All products are routinely tested against all pesticides and herbicides, and the company reports the results meet all organic standards.
What is the best time of day to take a collagen supplement?
By taking a collagen supplement in the morning while your stomach is empty can maximize the absorption. Still, some experts claim by taking it at bedtime, your body has more time to process the collagen while sleeping.
Should collagen supplements be taken every day?
Most supplement companies and other advocates of collagen-based products recommend up to 30 grams per day, and several studies found the benefits of collagen supplements are evaluated for doses ranging from 2.5 grams per day to ten grams per day.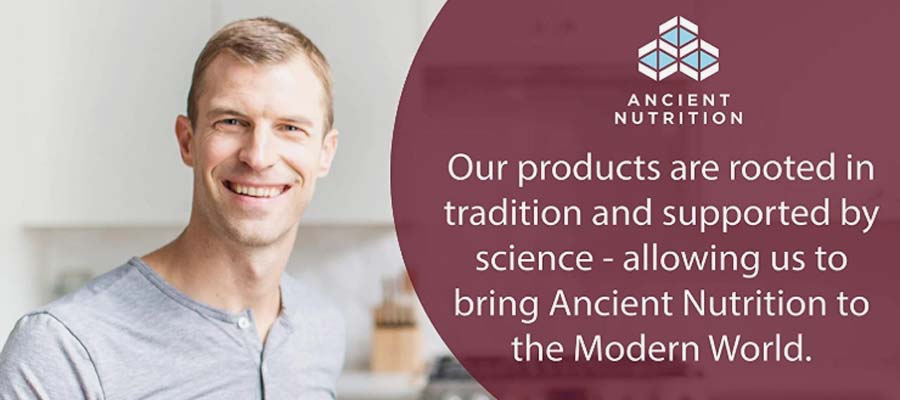 How often should the new Ancient Nutrition collagen products be consumed?
The serving size: 3 Capsules, with every container, equaling 30 servings. On the official website, customers can choose a subscription program that involves monthly delivery or choose the one-time purchase, but for those who join the monthly subscription plan, save 15% on the standard cost and provide Free Shipping on all the subscription plans.
For ordering the new Multi Collagen products or answers to further questions, consumers might have, can contact the Ancient Nutrition customer service team Monday – Friday 8:30 am – 5 pm EST by phone or email at: