Almost everyone loves chocolate, so it's not like anyone needs a reason to indulge a little. However, the candy company Mars has decided to dive a little deeper into what chocolate can offer, performing studies on the use of cocoa to support brain health. With a recent article with Nutra Ingredients-USA, it is clear that the company is well on its way to proving just that.
The company references two extensive studies to back up their stance, which is already supported by other data.
The use of cocoa flavanols is a connection to better cognition and improved cardiovascular heart health.
Mars is known for its creation of many favorite confections, including Twix, Snickers, and Skittles. Mars launched a supplement brand that they called CocoVia a few years ago, which had been made available directly to the public as capsules, stick packs, and more. The supplement was the culmination of twenty years of large-scale research to back up the use of cocoa flavanols as a supplement, following long-standing statements on bitter tannins' health benefits that dark chocolate offers.
Through the last two decades, Mars has pursued research that will help to back up the use of the bitter tannins in dark chocolate as a way to support its use for cardiovascular support. To date, the company has said that they've published 150+ research papers to back up the compound's possible use in health support, as well as on the biochemistry of the tannins.
A 2014 study, for example, sought to learn about the dentate gyrus, which is part of the hippocampus that is crucial to memory retention but as the body ages appear to become damaged. The Cocoa flavanols, study, shows the flavonols help to increase the activity of this part of the brain, as found by an MRI. It also improved the performance of the user's cognition on other tests.
In a recent article with NutraIngredients-USA.com, Catherine Kwik-Uribe, Ph.D. – the director for both research and development and the scientific and regulatory affairs involving Mars, stated that the goal of the study they are conducting has to do with the way that cocoa flavanols improve blood vessel function. She remarked, "What we foundationally know about cocoa flavanols is pretty profound. We know that there is an improvement in endothelial function. What we have been able to establish is that the flavanols can keep that layer of cells functioning. That plays into the cognitive function research. If you are keeping your cardiovascular system healthy, you are keeping your brain healthy."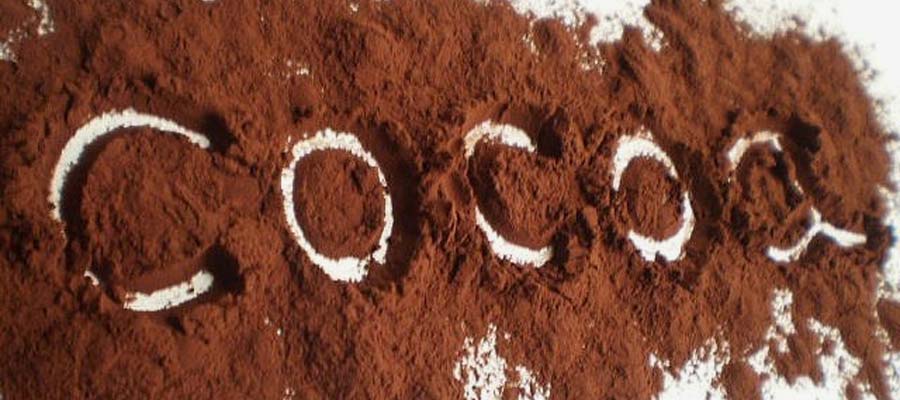 With the new study on cognition, researchers studied the reaction of 211 subjects for 12 weeks in a double-blind, placebo-controlled trial. The participants – aged between 50 and 75 years old – were given either a placebo or one of three different dosages of the CocoVia supplement. To continually test the reaction, the company tested at the 4th, 12th, and 20th weeks with the Modified Benton Recognition test, showing different stimuli for 10 seconds, after which they are exposed to additional stimuli to see if the images registered as new in their brain.
As a secondary result of the study, the researchers recorded blood volume in the dentate gyrus. Even though the study shows data was complete, Kwik-Uribe says that the evidence that was collected still is not prepared preview, which is why it's not shared publicly yet.  Between this research and the earlier studies performed, she expressed, "It's not just more blood flowing into that region. What we have found is that there are more neurons and a change in the morphology of those neurons."
COSMOS (a.k.a. the Cocoa Supplement and Multivitamin Outcomes Study) is also wrapping up a large-scale trial. Conducted by researchers under the Brigham and Women's Hospital, the Harvard Medical School, and others, the study originated five years ago, gathering 25,000 subjects to see how cocoa flavanols may reduce the risk of heart-related health concerns, as well as cancer and other matters.
Kwik-Uribe has been consistently optimistic about the expected results, stating that they do not yet "have any access to the data." However, the results should ready to publish for the general public by early 2021.
A Few Interesting FAQ's on the Benefits of Cocoa Flavanols
What is the difference between cacao and cocoa?
Products labeled cacao is the raw bean and packaged as vegan chocolate that's minimally processed with no additives. In contrast, cacao refers to cacao beans that have not been roasted, while cocoa is made of beans that have been roasted.
Which is healthier cocoa or cacao?
Cacao is higher in protein, fiber, magnesium, and iron. Cocoa powder without added sugar is still high in nutrition. Cacao is the purest form of chocolate, considered as one of the highest sources of antioxidants in foods and has a high amount of flavonoids.
Which cocoa powders are best for health?
Standard dark chocolate with at least 70% cocoa is a good source of beneficial antioxidants and minerals, however raw cacao products that are made from unroasted cacao beans, fermented, dried, are less processed and even healthier.