Force Factor Immunity is an immune-boosting formula that features 16 key vitamin and mineral ingredients that can support immunity strength, healthy respiratory function and general overall wellness.
Force Factor Immunity is an immunity booster that uses beneficial nutrients to provide superior defense and protection for the body's immune system. Force Factor, who offers a wide range of male vitality and sexual health supplements from testosterone boosters, to nitric oxide enhancers, to energy, sleep and weight loss thermogenics, to probiotics to nootropics, and now immune system assistance.
Let's take the time to review Force Factor Immunity and see how the emerging immune system booster formula is works to help bolster a tougher, stronger, more resilience immune system.
What is Immunity?
Immunity is an exclusive immune-boosting formula from the Force Factor brand. This supplement features up to 16 natural ingredients to support your immune and respiratory health. Its composition includes all of the universal immune ingredients such as Vitamin C, Vitamin D3, Elderberry, and many more. Other components include the clinically certified Wellmune beta-glucan, ginger, turmeric, acai berry, and probiotic LactoSpore.
The function of the immune system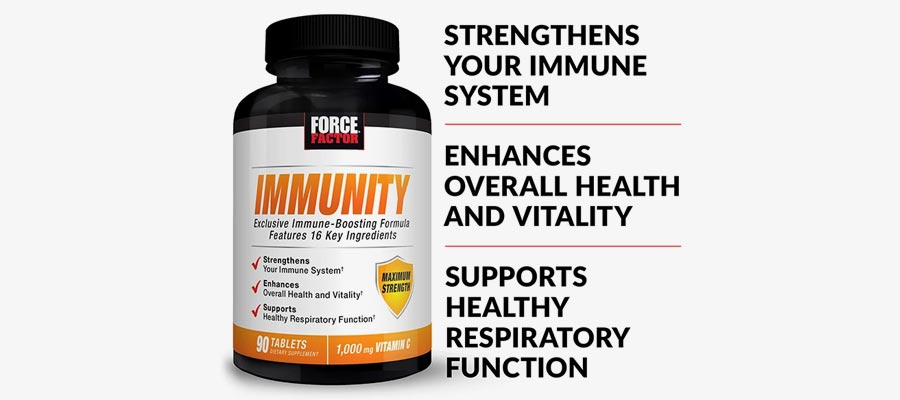 Your immune system functions to protect you from contracting an infection. When your immune system is compromised, you become susceptible to a wide range of disease-causing organisms, which don't cause infection to people with a healthy immune system.
Immunity is an immune health support formula that helps you unleash your potential with a robust, healthy immune system. This product is launching soon and will be available on the Force Factor website at https://forcefactor.com/products/immunity. It's already listed on the website but out of stock, just to prepare consumers for its arrival. Simply visit the site and discover how much Immunity will cost. Currently, you can order a full bottle of 30 servings for only $29.99.
With numerous immunity supplements in the market, it's often hard to choose the best product for your immune health. Most of the available supplements out there only offer a small amount of what you need to give you a healthy and strong immune system. To close this gap, scientists at Force Factor developed one of the most comprehensive solutions to provide users maximum strength and vitality.
Force Factor Immunity comprises sixteen powerful ingredients to help secure your immune system against infection. Besides, the product supports your respiratory function and gives you overall health and vitality. Immunity contains plenty of doses of Vitamin C and Vitamins A, D, and E. Included in the composition are essential immune-boosting minerals such as zinc and selenium.
This product also contains clinically certified compounds Wellmune, Echinacea, quercetin, and elderberry, all working together to fortify and optimize your immune health system throughout the year. The manufacturers even added BioPerine to help maximize bioavailability and absorption. With these ingredients, Force Factor Immunity has you covered to ensure that you get the most out of this product.
Beneficial Nutrients for Strong Immune Health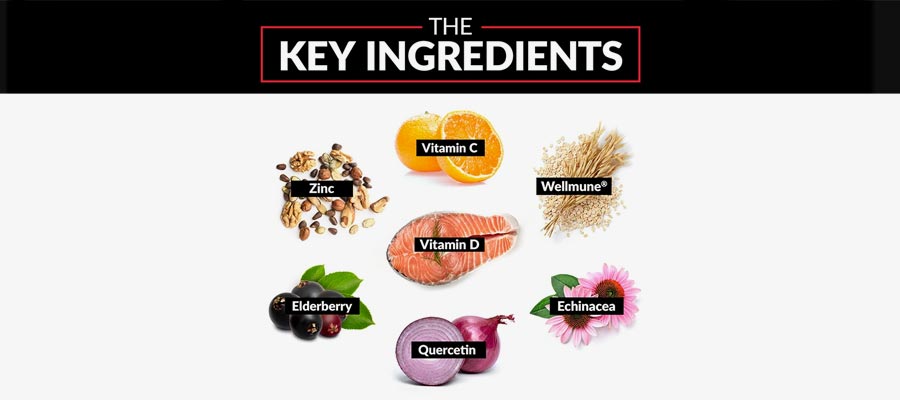 Vitamin C: This potent antioxidant is critical to maintaining a healthy, robust immune system. Immunity contains abundant vitamin C, more than what you can find in ten oranges.
Zinc: This essential mineral is vital to the functioning of the immune system. It's included in Immunity to help with the rapid multiplication of immune cells.
Wellmune: This natural yeast beta-glucan has been clinically proved to help boost your immune health. It's included as one of the Immunity ingredients to help you acquire a strong and healthy immune response.
Vitamin D: Vitamin D is another vital nutrient for the regulation of the immune system. Its presence in the Immunity package will help maintain your vitamin D levels and keep your immune system performing at its peak.
Quercetin: This flavonoid is a potent antioxidant and a free radical hunter. It also has immunomodulating properties, all necessary for the wellbeing of your immune system and overall health.
Echinacea: It's a plant with compounds containing antioxidants. Echinacea is used traditionally to help boost immune health.
Elderberry: This natural compound is rich in antioxidants. It has been used throughout history to help optimize the functions of the immune health system.
Directions for using Immunity
The manufacturer recommends three tablets every day, taken with breakfast.
Who is behind the Force Factor Immunity Supplement?
Immunity's immune health support supplement is a product of Force Factor, a global performance nutrition brand, with headquarters in Boston, Massachusetts. Force Factor focuses on helping men and women achieve daily success with smart supplements. The brand is a favorite choice for hardworking professionals, fitness enthusiasts, athletes, men, and women across all ages. Force Factor uses premium, clinically certified ingredients in all its products to achieve optimal results.
Force Factor develops pre-, intra-, and post-workout supplements, and their thermogenic, brain health, weight management, and male vitality formulas are designed to deliver unmatched benefits.
Their supplements address the following issues:
Building lean muscle
Burning fat
Safe recovery
Improving memory
Boosting testosterone
Optimal performance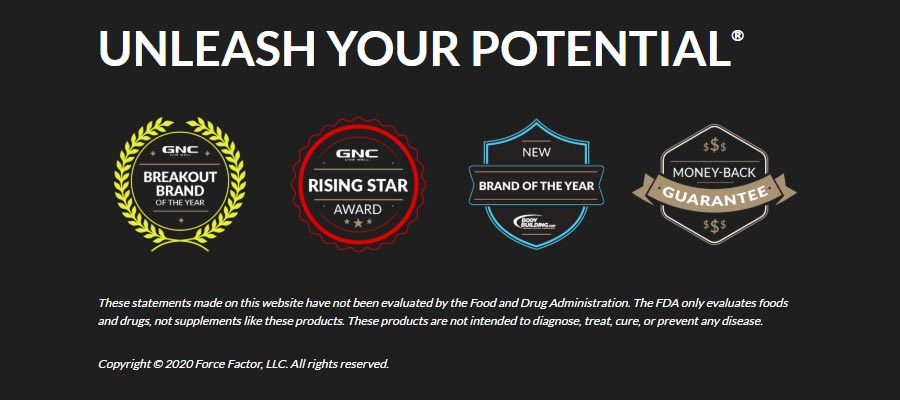 The company is also well known for the Force Factor Score! XXL supplement which has made headlines earlier this year on top of the new immunity boosting formula.
Summary Box
Review of: Force Factor Immunity Supplement
Effectiveness: Very useful, composed of 16 natural ingredients
Price: Affordable, $29.99 for a bottle of 30 servings
Ease of use: Easy to use
We like: Maximum strength, local and online purchases
We don't like: Limited stock, individual results vary
Summary: A study conducted by the CDC in 2016 revealed that about three percent of American adults suffered from a suppressed or weakened immune system. Immunity is a dietary supplement for the immune health system. But it doesn't stop there—in addition to strengthening your immune system, it enhances your overall health and vitality, and supports a healthy respiratory function.
Immunity is launching soon. Place your order and be among the first beneficiaries of this great product.
Final Thoughts
The immune system is one of the more complex and pervasive organizations of your body. It contains numerous cell types that move throughout the body or just reside in a specific tissue. Each cell type performs a unique role to ensure that you gain protection against disease-causing microbes.
To help you achieve optimal immune health, Force Factor developed an effective supplement to help you accomplish your goals and unleash your potential. Order your Force Factor Immunity supplement today on Amazon.com.