Healthy Heart Network is a heart disease prevention course by Doctor Warrick Bishop, a best selling author and practicing cardiologist, who informs consumers how to know your real risk of heart attacks and his research in, Atrial Fibrillation Explained for those who want to understand the next cardiac epidemic.
The Healthy Heart Network program educates consumers on what they can do to reduce their risk of heart disease with natural changes to the diet and through exercises. The program includes Dr. Warrick Bishop who's a cardiologist, and best selling author. Doctor Bishop's ultimate goal is to prevent heart attacks. Heart Healthy Networks connect other individuals that are working towards improving their health, the program offers tools for personal assessment, tracking progress, and more.
What is the Heart Health Network?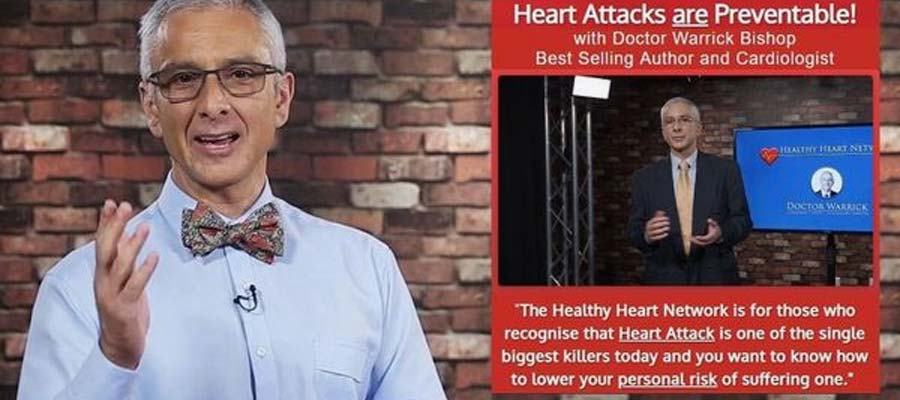 Heart disease is the top leading cause of death in both men and women. Taking the lives of one person every 37 seconds, the most unfortunate part of these heart conditions is that they are actually preventable, but far and few people actually prioritize their heart's health. What's worse is that there are still people who are unsure of what they can do to begin to fix this problem. However, a collection of different online materials called the Heart Health Network may offer a helpful solution.
Seemingly headed by Dr. Warrick Bishop, the cardiologist and author has set out to educate consumers on the importance of taking care of their heart to prevent disease. Dr. Bishop, who is also a keynote speaker at many events, graduated in 1988 from the University of Tasmania School of Medicine. However, that's not where he stemmed his idea for this Network from.
According to his website, Dr. Bishop discovered a jogger on the side of the road one day on his way to work, finding that the individual had a heart attack. Able to resuscitate the fallen runner, he learned that he had actually seen the man himself two years earlier, assuring him that he was in good health. However, he couldn't have been more wrong.
Now, with the Heart Health Network, consumers get access to an online course that will help consumers to get in touch with other people and collaborate with other's who are trying to improve their current heart conditions. The whole system is centered around five main parts of the program:
Discovery – educates the member on their heart to understand its health better
Assessment – teaches what to expect from the assessments and what they can do for users
Health plan – develops a health plan with the user
Action plan – creates a plan for both food and fitness
My journey – a way for the user to track progress, evaluate their results, and continue to check their changes
Consumers will also be able to access the podcasts when they become a member, showing informative and interesting facts about the heart and the many factors that can change its performance. The most recent podcast on May 31st, for example, is about astronauts and their blood flow while on space missions. This type of entertaining content helps consumers to learn more about heart health in general, rather than just preventing dangerous outcomes.
The Most Frequently Asked Questions About The Healthy Heart Network
Q. Can I use the Healthy Heart Network program to reverse my heart disease?
A. With all the program offers and the support of others with struggling with heart disease, beginning a health program to cut risk factors like cholesterol, blood pressure, and smoking, would be a step in the right direction. Several studies have shown, for example, that aggressive lowering of blood cholesterol with LDL levels below 100 can open up blocked coronary arteries at least partially.
Q. How can I provide support for my heart using Healthy Heart Network?
A. Yes!  If you follow the 5 basic steps in this program and create a health plan, of daily exercise, and meal planning, and more importantly speak with others in the Group coaching calls who are providing support in the membership site. With several ways to find support in the Healthy Heart program, you'll be increasing your chances of success.
Q. Does being overweight increase the risk of heart disease?
A. There can be a ten-fold increase in risks of high blood pressure and diabetes, and being overweight can increase the risk of heart disease. It is important to diet and exercise in order to lose weight and reduce these risk factors. And may take 2 to 4 weeks for a positive change in diet to begin to influence cholesterol levels. However, the full effect of changes in diet may not be seen for up to 3 months.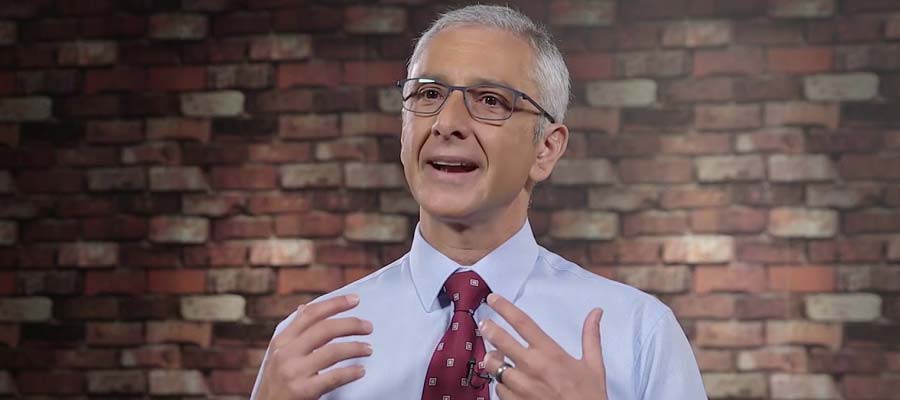 Memberships with Healthy Heart Network
By registering with Healthy Heart Network, consumers will automatically be able to access the membership website, as well as the Healthy Heart Network TV show. Users also get a mini-course for the whole program as part of the initial package.
Users can also enroll in the next level of membership, which is called the Healthy Heart Network Member Plus. It includes everything that the primary membership offers, as well as:
Access to their Facebook group
Access to the Monthly Health Journal
Group coaching calls
Access to two e-books
Consultation with nutritionists
Tips on prevention of heart disease
Each one of these programs offers plenty of its own benefits, costing nothing for the basic membership. For individuals that want to gain access to all of the extra content, the cost is $40.70 per month.
Summary
The Healthy Heart Network is based on the recommendations of Dr. Bishop, who has authored multiple books about heart health in his time as a cardiologist. The materials offered in this program focus specifically on helping to reduce the risk of a heart attacks by improving the health of the heart before having one. With a five-step approach, consumers are able to get in-depth information about what is wrong with their heart, what they can do to fix it, and how to continue to improve. Though this program isn't necessarily a solution for someone with severe heart issues, but the changes in the body can make a big difference in prevention. Consumers who are considering using the Healthy Heart Network, should schedule a visit with their own Doctor before beginning a new regime.
To learn more, visit https://drwarrickbishop.com/index.