The healthcare industry is thriving, and there are new products that have come out just in time for summer. Since so many people are already staying home with the spread of COVID-19, it is a good time to work on personal health with one of the new CBD, workout recovery, or immunity-boosting remedies that have just been launched.
Orgain has launched its own line of workout powders, created for before, during, and after gym time.
Radio launched four new hemp-based tinctures to showcase the benefits that CBD can offer.
The healthcare industry hasn't halted their productivity at all during this pandemic, and there are many companies that have already geared up for the summertime releases of their new CBD formulas. One thing is certain – companies are getting creative with the way that they deliver cannabis nutrients to consumers. While June 2020 continued to fall forward, feeling the effects of the pandemic, lockdown and quarantined lifestyle combined – there were still a few bright spots worth mentioning as health companies continue to pioneer in the world of innovation, technology and scientifically-researched formulas.
Let's take a look at what's coming next.
Orgain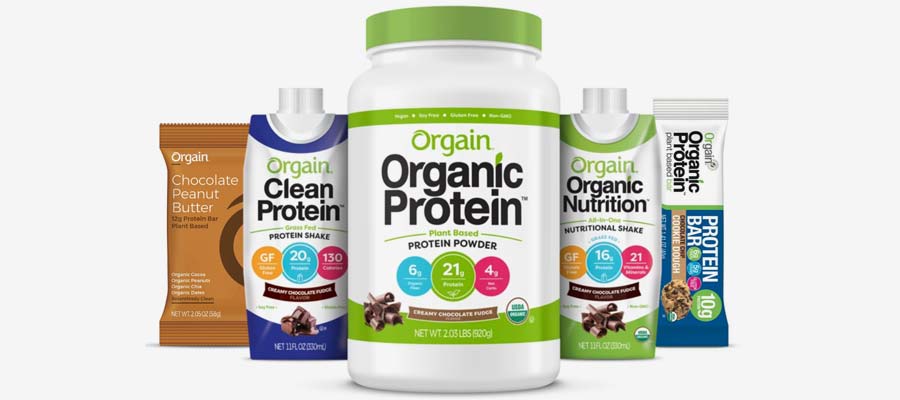 Orgain starts off this list with their new line of Organic Sports powders. The ingredients are all based on actual food, specifically including ingredients that are known for reducing inflammation. Rich in vitamin C and adaptogens, these products provide users with clean energy, which is helpful for workout performance and for post-workout recovery.
The brand currently has three products – the Protein Powder, the Energy Powder, and the Recovery Powder. The Protein Powder ($39.99) can be used before or after a workout, and it helps to increase performance with 5 grams of BCAAs and other organic foods blended in for the building of muscles. The Energy Powder ($27.99)uses the natural benefits of organic beets (plus caffeine, green coffee beans, amla fruit, mushrooms, and ginseng) to support the need for endurance while working out.
With the Recovery Powder ($27.99), consumers can enjoy a lemon flavor with apple cider vinegar to replace the electrolytes that the user burned off while working off. This formula reduces inflammation (ginger and turmeric), reduces stress (reishi mushrooms and ashwagandha), and supports the body's need for vitamin C (amla fruit).
Radio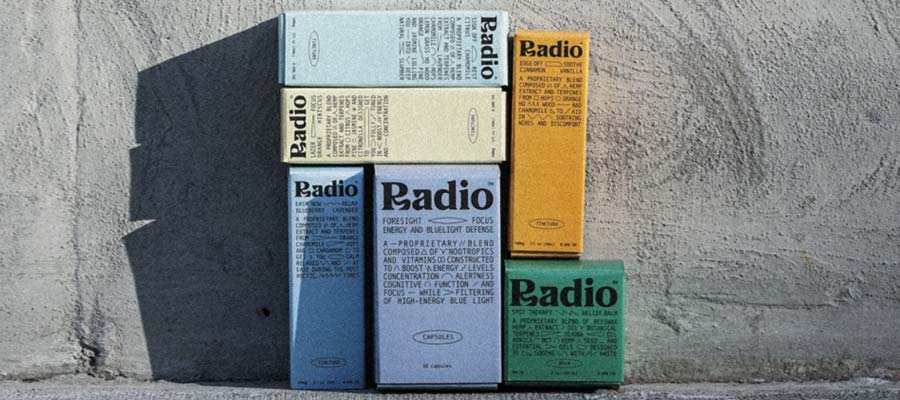 Radio is a fairly new brand for lifestyle products, but they are boldly entering the market with hemp extract tinctures that use proprietary blends and botanical terpenes. The purpose of these remedies is to help with the natural benefits that consumers have come to expect from CBD – alleviating pain and stress, increasing focus, and helping with sleep.
Each of the four terpene blends focuses on one of the benefits – Lazer (for focus), Easy Now (for stress) Edge Off (for pain), and Sign Off (for sleeplessness). All of the remedies include some blend of orange and hops, along with other ingredients, to amplify these effects. Plus, no matter which one the user buys, it will cost $74.99.
Kadenwood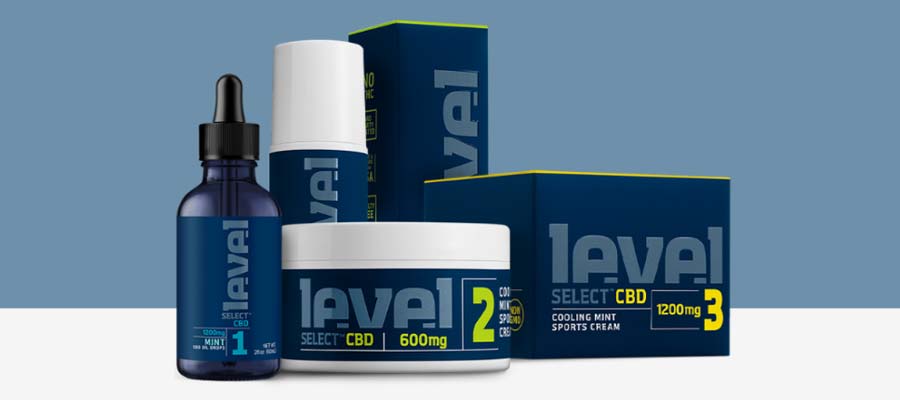 Kadenwood has just launched a new CBD oil with melatonin to help consumers with a more restful sleep, which they have aptly named Level Zzz CBD Oil Drops. The calming melatonin infused products are an addition to the LEVEL SELECT product line, which also includes creams, roll-on remedies, topicals, and other oil drops. Available in a vanilla flavor, these drops are being sold with 40 mg of CBD for $99.99.
NutriSuits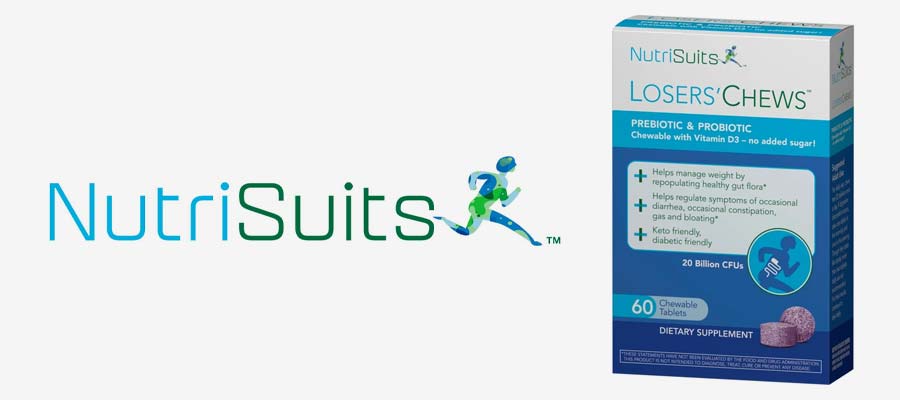 Losers' Chews is the latest formula from NutriSuits, offering 20 billion CFU's in each with the combination of prebiotics and probiotics to support the immune system thereby promoting better gut health. With the addition of vitamin D3 as well, the chewable formula is boasting of weight loss benefits.
There's no sugar added beyond what is in the natural ingredients, though it does include stevia and xylitol. This formula doesn't need to be refrigerated to get the desired benefits, and it is presently priced at $34.99.
Nutritional Brands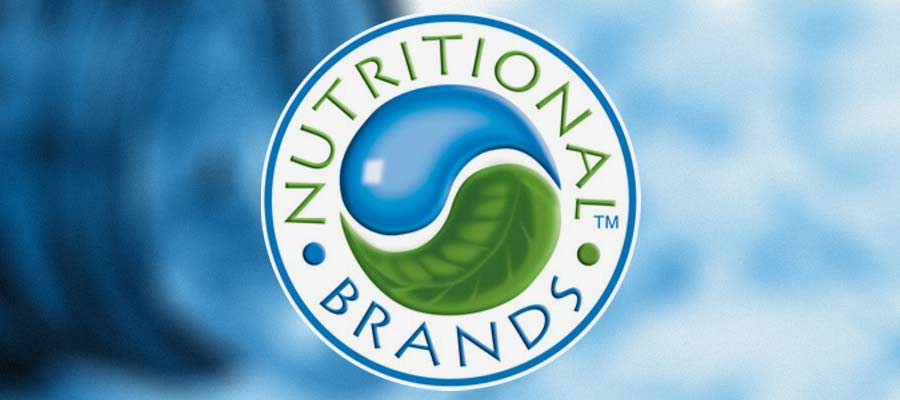 Nutritional Brands is putting the focus on an immune-boosting spray called Zinc Up. Standing out for its lack of metallic aftertaste, it is meant to help increase the protection from disease and illness with the water-soluble ionic form of zinc. There aren't many ingredients in this blend, but it comes with no exposure to preservatives and only has a $16 price tag.
Mommy's Bliss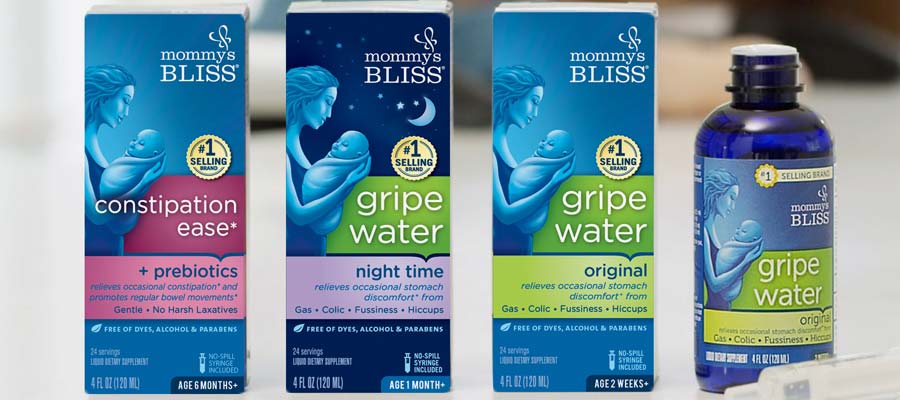 Mommy's Bliss gets its name from the prenatal support that it offers to pregnant women, which it divides into four different products. Initially, the product line includes Prenatal Multivitamin + Iron, Prenatal Vitamin + Probiotics, Prenatal Omega + DHA Gummies, and Prenatal Regularity Support Gummies. The first three formulas will all be available for $19.99, though the Prenatal Regularity Support Gummies only cost $14.99.
The Prenatal Vitamin + Iron will include B12 for better energy, which is especially helpful to mothers who have sworn off coffee for their pregnancy. Prenatal Vitamin + Probiotics has all of the nutrients that mothers need while adding ginger, vitamin B6, and probiotics for the relief of gas and nausea. Prenatal Omega + DHA has an extra boost for brain development and for the health of the eyes while delivering nutrients for the woman's heart health. With the Prenatal Regularity supplement, consumers can regulate their gut and immune system with orange and berry flavors, and it can be used as both a prenatal and postnatal remedy.
Fergon Iron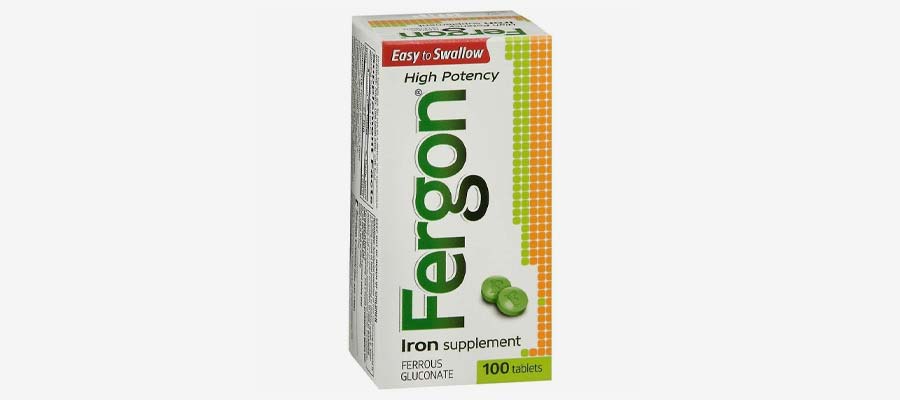 Fergon Iron brings their new patented formula, chewable Restore ($21.95) supplement to the market, creating an iron supplement for people who have difficulty with swallowing pills or that want to have a better aftertaste. It won't constipate the user (a common issue with other iron formulas) using SunActive FE, and it tastes great and is easy on the digestive system.
Plexus Kids
In an effort to prioritize the health of children through the rampant spread of diseases, Plexus Kids introduces the Kid Essentials collection. Within this collection, consumers are able to choose from the MegaKids Microbiome and the XFactor Kids supplements.
MegaKids Microbiome ($52.95 for 30 packets) focuses on regulating the digestive system of children while nourishing the needs of the brain with lutein, choline, and DHA. Available for ages 2 and up, it also provides the eyes and brain with nutrients that these organs need to develop properly.
XFactor Kids ($52.95 for 60 chewable tablets) combines the benefits of both probiotics and a multivitamin. With 13 essential vitamins with probiotics, consumers will be able to get rid of their child's diarrhea, constipation, and other digestive difficulties.
Upspring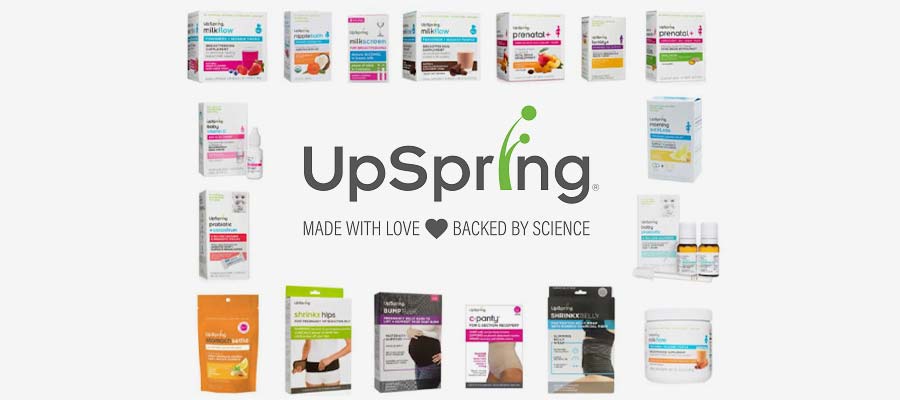 Upspring puts the attention on men, providing a prenatal supplement that helps them to improve the health of sperm and increase fertility with HeNatal Preconception Vitamin for Men. This "HeNatal" supplement offers vitamin C, vitamin E, and other nutrients that are essential to conceiving. Available for $39.99, users should start taking this supplement at least three months before they are looking to start a family with their partner.
As always, be sure to consult with a licensed healthcare professional before integrating any new supplements into dietary regimes and nutritional routines. As a parting gift, here are a few questions about taking vitamins that may help the process of enduring just a little more wholesome.
A Few Frequently Asked Questions on the Benefits of Taking Vitamins
New supplements are being formulated all the time and 2020, despite all of its craziness, has continued to advance in strategic areas of natural health and wellness supplementation products. Here are a few closing reminders about utilizing vitamin and mineral supplements.
What vitamins can prevent can help fight diseases?
A long time favorite and claiming that certain nutrients can prevent chronic diseases, is Vitamin C. Vitamin C (also known as ascorbic acid), perhaps more than any other vitamin.
What is the most important vitamin for the Body?
A well-known co-enzyme that is vital in the conversion of food to be used as energy, Vitamin B-12 – This is one of the most important essential vitamins.
Why do vitamins have more than 100% daily value?
When monitoring blood levels of certain nutrients, an amount significantly higher than the DV is often required to raise the nutrient's blood level within the normal range.
What is the best vitamins for inflammation
Fish oil supplements contain omega-3 fatty acids, which are vital to good health, next, Ginger, Resveratrol. Spirulina, Alpha-Lipoic Acid. Alpha-lipoic acid is a fatty acid made by your body, and Curcumin, Curcumin is a component of the spice turmeric.