ShamWow Masks are praised as comfortable reusable protective face masks with anti-bacterial Zinc fibers in a thermally bonded non-woven cloth for extra protection against airborne germs and viruses.
ShamWow! Masks are a style of high tech reusable face masks made with a Zinc anti-bacterial fiber and are known for their ability to fight bacteria and other germs. The breathable cotton material is made in the USA and used in N95 and medical-grade masks that follow all of the CDC's guidelines.
What are ShamWow! Masks?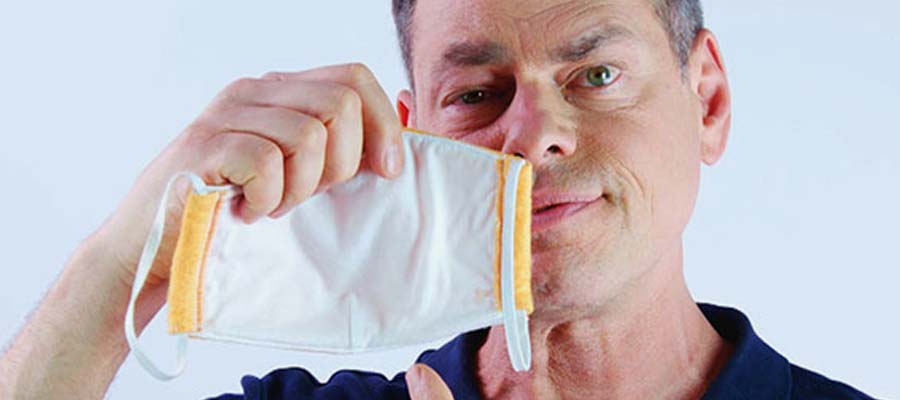 The world is filled with people who are just trying to get through the daily struggles of the novel coronavirus. However, as the United States has already surpassed three million cases, regulations in each state have some recommendations or requirements for using face coverings. While there may be a debate over the effectiveness of face masks, there are companies everywhere that are working hard to provide the public with the protection that they need.
The ShamWow! Masks use of a widespread name in the home essentials industry to advertise their machine-washable design. The yellow mask offers two stretchy ear loops, along with a light and breathable surface that is made from German material. To best protect consumers from illness, the material's fibers are infused with zinc to fight against bacteria. The material itself – "100% Viscose/Polypropylene thermally bonded non-woven cloth" – is the same type that is used by N95 masks and medical-grade coverings.
Buying ShamWow! Face Masks with Zinc
With the ShamWow! Masks, customers are instantly given two masks in their purchase for the price of one – $29.99. The user will not have to input any coupon codes or fulfill any offers to make it possible. Users can pay for their order with PayPal or any major credit card.
If consumers have any concerns or questions about ordering, contact customer service from 8:00 AM to 5:00 PM PST Monday through Friday at:
Email: info@squareoneent.com
Phone: 1-877-376-6016
Frequently Asked Questions About ShamWow Masks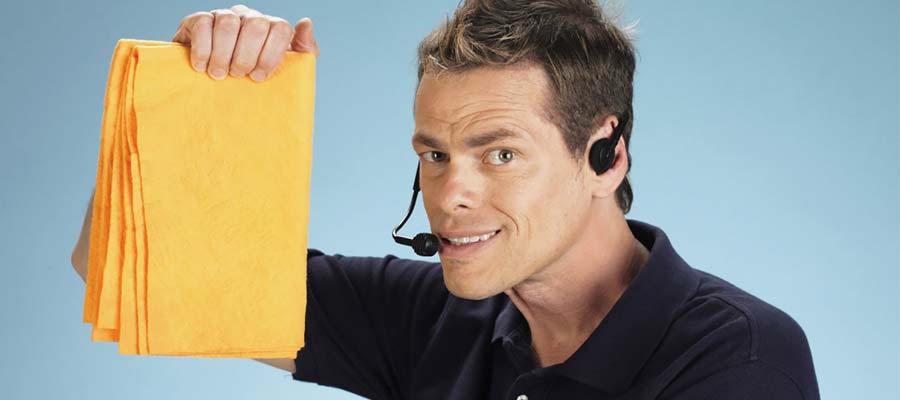 How should customers keep the ShamWow! Masks clean?
While the mask can be washed with the rest of the user's laundry, it should not be placed in the dryer. The ShamWow! Mask is only meant to be air-dried.
What material is used to make the ShamWow! Mask?
Every ShamWow cloth comes from a 100% viscose/polypropylene thermally bonded non-woven material. This material is used for surgical masks and N95 masks, but there's also a 100% cotton inner lining that will make the mask more comfortable.
How long does it take for an order to be delivered?
With shipping and processing, users will likely be waiting for about three to four weeks before their masks come in. Some shipments may take a little less time, but that's on a case-by-case basis and usually based on location. Rush processing only takes about a week.
Are these ShamWow! Masks with Zinc certified for medical purposes?
No. However, the material is still more effective than other 100% cloth masks that the industry currently offers, and it follows the CDC's guidelines for making masks.
How does the ShamWow! Mask protect you from germs?
The fibers of the material have been infused with zinc.
Are the ShamWow! Masks returnable?
Per the official website's policy, All Shamwow Masks are non-refundable and not exchangeable. We can not accept returns with this type of product. If you received a damaged product, then please take a picture and email to info@squareoneent.com within ten days.
Summary
ShamWow! Masks with Zinc are a helpful way to protect against disease, though there is no guarantee that someone will be able to defend themselves from the current COVID-19 spread. The masks are made with high-quality material, and the soft ear loops make the mask more comfortable to wear, which is especially helpful for people who have to be in public for a long time. Even though the masks take a little longer to arrive, it is possible that this mask could be well worth the price.